If I tell you to "Go Fish," you'd better do so and realize that there's something awry with the product in question. I'm warning you about something and you should use your Google powers to find out what it is that I'm trying to tell you. I rarely resist telling and writing my opinions, which should be refreshing to you as a reader and as someone who wants to be educated on a particular technology, service, or company.
As a technology journalist, product reviewer, technology writer, columnist, podcaster, videocaster, and full-time "in-the-trenches" technologist, I look at hundreds of products, services, and companies every year from one angle or another in the context of testing them for their print worthiness. I draw on my many years (20+) in this business to make those determinations and I do them with great discernment and caution. I consider it my duty as a journalist, as a writer, and as a fellow technologist to give you honest answers and assessments of those products, services, and companies. You might not always agree with me in those assessments, but know that they are honest and they are well thought out on my part.
The reason that I'm posting this is that I'm asked pretty often on Twitter, on Facebook, on LinkedIn, and through email if I'll evaluate a particular product, service, or company. Most of the time, it's for potential inclusion in an article or in a review. That's the way it works. Public Relations professionals, company representatives, and interested parties ask me to look at something because they want attention for it. For those that deserve it, I'm more than happy to help out in that effort. However, there are those that don't deserve it for one reason or another and I don't bother with them. I don't normally 'pan' a product, service, or company unless it's something so vile, so dangerous, or so ridiculous that I have to do so.
The Rules:
If you ask me if I like product, service, or company X and I do, then I'll tell you that I do. I also tell you why I do. I'll probably also suggest that you read my articles about that product that you can easily find using your Google powers.
If you ask me and I simply direct you to an article, then it's a signal that you should ponder it more extensively. It's not a no, but it's also not a yes. It's rather a "You should look into it further and draw your own conclusions."
If you ask me and I tell you to "Go Fish," then brother or sister, you should beware. 'Go Fish' doesn't mean that I'm telling you to go jump in the lake, but it does mean that I'm telling you that either I've looked and decided not to touch or I've looked and am a hater. In either case, you should proceed with caution. You should use your Google powers and search for "Ken Hess Product X" without the quotation marks, where 'Product X' is the product, service, or company in question.
Endorsements and Reviews
Just so you know, I'll never endorse a product that I don't like. If I like a product and would recommend it to a friend or colleague, then I'll endorse it. That goes for reviews as well. If I review a product and give it a great review, it's because I genuinely like the product. I recommend most of the products I've reviewed to other people. For example, my wife's boss was looking for a cover for her iPad mini. I reviewed the Dux case by STM Bags back in January 2015. When she asked, my wife and I recommended this case to her. She promptly bought it and loves it. See how that works?
Now, if she had read the review first and purchased the case based on my review of 10/10, and been unhappy because I didn't give an honest review, that would ruin my credibility with her and with anyone else who read it and bought it. However, we loved the case. My wife uses it on her iPad and won't ever use anything else (probably).
This is also why it takes me longer than most people to do reviews. I use the product. I don't just open a box and mess with it for a few minutes. I put the product or service through its paces. I'm not an 'unboxer.' When I tell you that a product is good, great, or awesome, you can believe that my experience was just that. As always though, your mileage may vary, but I do my best to give you an honest look.
I love cool technology. I love great products. I get genuinely excited about products, services, and companies. For example, I've written several times about a product and company called 2X. It's an incredible product that's easy and fun to use. Parallels (another company I'm really excited about) bought it.
I write about my experiences with products and services. I actually use the products that I review. If I wouldn't use them or if they don't live up to the marketing hype, I don't review them. For example, a company sent me a product for review and I was super excited about it and couldn't wait to show my son. When he came over the next day, I brought it out to show him and during my demonstration, part of the product broke. He tried to fix it. I tried to fix it. I told the company about it and they offered to replace it, but I said no. I just wanted them to know that it had broken and it shouldn't have. I didn't abuse it; it just wasn't made well. I didn't post the review. It was a $99 item that didn't last 24 hours under normal use.
The Bottom Line
I write about technology. If I see a technology that I like, I write about it. I don't have to be prompted, prodded, or coerced in any sort of way. I don't write about everything I see. Some things I prefer not to mention because I don't like to give bad reviews. I write about technology that is innovative, creative, important, intriguing, disruptive, or a combination of those. If I haven't written about it, either I haven't looked at it or I have and I've decided against writing about it.
You can ask me (please do) if I've seen something or taken a look at a product. If I have and I like it, you'll know it. If I've looked and decided not to touch it, for whatever reason, please heed my advice and go fish.
New York, NY – April 22, 2015 – Flashpoint, a leading manufacturer of professional photography and video equipment, is bringing the power of LED lighting to DSLR cameras with four new on-camera lighting units: the Flashpoint 300 LED (on-camera light with audio); the Flashpoint 198 LED (bi-color on-camera light); the Flashpoint 198 LED (VariAngle on-camera light); and the Flashpoint Reporter Super Compact 150 LED (on-camera light).
Light enough to go anywhere with enough light to go everywhere, the newest additions to the Flashpoint family are now available at discounted prices online at Adorama's official website and at the Adorama superstore, located at 42 West 18th Street in New York City.
Flashpoint 300 LED: On-Camera Light with Audio – 20% Off
The large 300 diode LED gives action videographers and still photographers super bright, high-quality output. With auto light levels, stereo microphones and a signal flash mode, the 300 LED can sense lighting requirements and delivers automatic balance exposure as it passes from one environment to another, making it ideal for run-and-gun shooters looking for the most light on demand. The on-board stereo electret condenser microphones are also invaluable for traveling shooters, minimizing the need to cage-rig a camera for attaching an external microphone. The sensitive mics are distanced from camera sounds on either top corner of the light, delivering clean audio directly to the camera. All fitting comfortably atop a camera's hot shoe or off-camera via the convenient stand thread, the 300 LED is a comprehensive package in a superior, sleek design.
Flashpoint 198 LED: Bi Color On-Camera Light – 20% Off
The 198 LED Bi-Color has the extraordinary ability to dial in exact color temperature to match or compete with its surroundings. The precision color temperature dial easily adjusts between 3200 and 5600K to provide quick solutions for shooters on the go, meeting every ambient environmental challenge possible. It provides visually accurate color temperatures and flicker-free output with no color shift when dimming. When used outdoors, the small, self-contained LED light produces enough light to alleviate deep shadows while blending available light to add modeling to subjects. Super lightweight, the 198 LED Bi-Color fits comfortably on DSLR hot shoes and off-camera via the convenient stand thread. Compatible with just about any capacity industry standard Sony or Panasonic lithium battery cells as well as universally available AA batteries, the 198 LED Bi-Color gives support where and when it is needed the most.
Flashpoint 198 LED: VariAngle On-Camera Light – 40% Off
The 198 LED VariAngle gives users the ability to focus light for a more precise spread. With a brilliant variable angle beam from a 25-degree spot to a standard 60-degree spread, it offers more versatile power than a normal LED. The unique variable light can deliver illumination beyond the 16 inches achieved with a 60-degree spread because of its light concentration of up to 4470 lumens at 25 degrees. Two additional interchangeable color panels give users instantaneous control between 3200 and 5600K for immediate results. Like its other Flashpoint counterparts, the 198 LED VariAngle is perfect for mobile and location photographers due to its lightweight frame and numerous power options including compatibility with almost any capacity industry standard Sony type lithium battery and universally available AA battery.
Flashpoint Reporter Super Compact 150 LED: On-Camera Light – 29% Off
Super compact and sleek, the Reporter Super Compact 150 LED is a favorite for short photo and video clip needs and interviews. It is designed to be as portable and mobile as a cellphone and even uses a cellphone charger. Ideal for reporters, bloggers, run-and-gun shooters, foodies, and users in need of a backup or emergency light, the Reporter Super Compact 150 LED is perfect for shots on any DSLR or HD camcorder with its 900-lux output. The included removable hotshoe mount with threads makes it easy to use on camera, on a stand or flex-pod, or even handheld. It incorporates a generous 60-degree spread and the added benefit of a pocketsize Smartphone footprint with a self-contained rechargeable battery to create a modern day solution for anyone looking to capture the latest story.
Pricing and Availability
All new Flashpoint LED models are available at steeply discounted prices. The Flashpoint 300 LED (on-camera light with audio) is now available for just 79.95 USD (20% off). The Flashpoint 198 LED (bi-color on-camera light) is available for 79.99 USD (20% off). The Flashpoint 198 LED (VariAngle on-camera light) is available for 89.95 USD (40% off). The Flashpoint Reporter Super Compact 150 LED (on-camera light) is available for 49.95 USD (29% off).
For more information on Flashpoint's available LED models, or to see the entire Flashpoint lineup, please visit http://www.adorama.com/brands/flashpoint.
About Flashpoint
Used by industry professionals who want superior results, Flashpoint produces the highest quality pro lighting and video equipment our market has to offer while maintaining true value, to help our partner photographers in today's competitive market. Flashpoint's most popular products include traditional and wireless/portable strobes and monolights, reflectors, flash modifiers, softboxes, light stands, on-camera video lighting, power packs, and camera and lighting accessories.
Flashpoint's Power Station was recognized by Professional Photographer magazine with a 2014 Hot Ones Award. Available exclusively at Adorama, customers can visit the Flashpoint brand store online to shop: http://www.adorama.com/brands/flashpoint, or visit the Adorama Learning Center to learn more about Flashpoint products: http://www.adorama.com/alc/search/node/flashpoint.
About Adorama
Adorama is more than a camera store – it's one of the world's largest photography, video, imaging and electronics retailers. Serving customers for more than 35 years, Adorama's vast product offerings encompass home entertainment, mobile computing, and professional video and audio, while its services include an in-house photo lab, AdoramaPix, pro equipment rental at Adorama Rental Company, and the award-winning Adorama Learning Center and AdoramaTV.
Adorama is listed as one of the top five electronics retailers by Consumer Reports, "Best of the Web" by Forbes.com, Internet Retailers Top 100, and is the official Electronics Retailer of the NY Giants. Visit Adorama at http://www.adorama.com.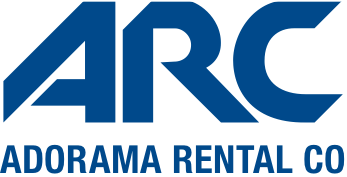 New York, NY – April 21, 2015 – Adorama Rental Co (ARC), the industry source for professional cinematographers, videographers and photographers, is sponsoring and hosting a number of Tribeca Film Festival activities, taking place from April 15th through 26th. Events include sponsoring Tribeca Talks Master Class: The Producers, as well as hosting a day at The Lincoln Black Label Filmmaker's Lounge at Spring Studio's on April 22nd, where ARC along with Sony will be presenting the Sony FS7 4K camera. In addition to sponsoring a number of festival events, ARC will be supplying all equipment to power the live stream of all Tribeca events, including classes, panel discussions and much more.

Supporting the Indie Filmmaking Community in the Lincoln Black Label Filmmaker's Lounge – Plus, See the Sony FS7!
On April 22nd, ARC is inviting all filmmakers participating in the festival to the Lincoln Black Label Filmmaker's Lounge, which will be hosted in Spring Studios where the main festivities will take place. All who attend will have the opportunity to sit back and relax while networking with peers.

Also featured at the ARC day at the Lincoln Black Label Filmmaker's Lounge will be the Sony FS7 4K camera, to be demoed by Sony's own Juan Martinez. Specifically designed with independent filmmakers in mind, the FS7 is ideal for documentaries, indie features, reality TV and more, with its handheld form-factor and stunning 4K image quality.

ARC Drives Tribeca Film Fest Live Stream
A New York City staple when it comes to the best gear for filmmakers big and small, ARC is providing all of the equipment to stream Tribeca Film Fest events, classes, panel discussions and more over the internet as well as for archiving purposes. Visit the Tribeca Film Festival website between April 15th and April 26th to be a part of all the festival action.

Tribeca Talks Master Class: The Producers
Showing support for the indie filmmaking community, ARC also sponsored the free-to-attend Tribeca Talks Master Class: The Producers on April 16th, which featured a panel discussion on the trials and tribulations independent producers today face, as well as the lessons learned throughout each unique experience. Moderated by The Hollywood Reporter's Tatiana Seigel, the panel included:

Matt Parker ("Beasts of the Southern Wild")
Olivia Wilde ("Meadowland")
Carly Hugo ("Bachelorette")
Alex Orlovsky ("Blue Valentine")

View the complete Tribeca Film Festival schedule here for a look at all of the events going on.

About Adorama Rental Co
Adorama Rental Co has been in business since 1988 and has become the ultimate industry source for professional cinematographers, videographers and photographers. ARC rents and supports a full range of still and motion cameras, including lenses and accessories, lighting and grip equipment. It is a "one-stop" destination for every kind of shoot, carrying the most comprehensive list of DSLRs, digital backs, video and digital cinema cameras, strobes and continuous lights, at rates that make sense. Adorama Rental Co (ARC) is a division of Adorama, one of the world's largest photography, video, imaging and electronics retailers. Visit Adorama Rental Co (ARC) at www.adoramarentals.com.
April 9th, 2015 –
IK Multimedia, the leader in mobile music creation, is pleased to announce that Samsung Galaxy S6 and Galaxy S6 Edge users will receive a complimentary copy of
AmpliTube® LE for Samsung Pro Audio
. This special version of the popular guitar amp and multi-effects processing app allows guitar and bass players to play their instruments through their Samsung Galaxy devices with high-quality professional guitar tone. AmpliTube LE is now a part of Samsung's Galaxy Gifts program, a generous selection of curated apps that come with Samsung's Galaxy S6, Galaxy S6 Edge, Note 4 and Note Edge which demonstrate the versatility of Samsung's flagship Android mobile devices.Now musicians with the latest Samsung devices can connect their guitar or bass to their device with a mobile audio interface – like IK Multimedia's
iRig® 2
or
iRig® HD-A
– and enjoy the pure tone and power of AmpliTube, the ultimate guitar amp and multi-effects app for mobile devices.
A full professional guitar rig
AmpliTube LE for Samsung Pro Audio is a complimentary download for Galaxy S6, Galaxy S6 Edge, Galaxy Note 4 and Galaxy Note Edge users (a $9.99 gift) from the Samsung Galaxy App Store. It comes with 9 gear models: 5 stomp box effects (delay, chorus, wah, noise filter & distortion), an amplifier (lead model), a cabinet (4×12″) and 2 positionable microphones (dynamic and condenser). AmpliTube LE for Samsung Pro Audio has all the functionality of the full version, and can also be expanded via in-app purchase.
Upgrade to full version
The full version of AmpliTube for Samsung Pro Audio is the most popular multi-effects app for mobile guitarists and bass players. It simulates the full amplification and effects chain used by musicians to perform both live and in the studio. It sports a full guitar rig with 11 stompbox effects, 5 amplifiers, 5 cabinets and 2 microphones. This lets players emulate virtually any guitar tone, from clean to crunch to metal and everything in between. It covers the entire sonic palette and satisfies the needs of even the most demanding musicians.
Real-time audio processing on Android
Previously not possible on Android devices, AmpliTube is now available thanks to the new Samsung Professional Audio system. Available on the new Samsung Galaxy S6 and Galaxy S6 Edge – as well as the Galaxy Note 4, Note Edge, Galaxy Note 3, Galaxy S5 and other devices – this system allows users to process audio in real time without perceptible latency. Now Android can support AmpliTube which means musicians with Samsung devices can plug in with one of IK's high-quality Android specific interfaces, like the iRig HD-A digital audio interface or the iRig 2 analog audio interface, to enjoy real time effects and instrument processing anywhere their mobile lives take them.
The new Samsung Professional Audio compatible devices come with Samsung Soundcamp, a free and full-fledged music studio app that lets musicians record and compose full songs entirely within the device. The AmpliTube app can be used as a standalone application or as a plug-in inside the new Soundcamp studio for full recording and play-along uses.
Pricing and availability
AmpliTube LE for Samsung Pro Audio is available as a complimentary download for Samsung Galaxy S6, Galaxy S6 Edge, Note 4, and Note Edge via the Samsung Galaxy Gifts program* (a $9.99 value). The full version is available for only $19.99. A free version is also available.
* Available in most countries. Check local Samsung website for availability.
The new iRig HD-A digital guitar interface is available for $99.99 and the iRig 2 guitar interface is available for $39.99. Both can be purchased through the IK Online Store and select music and consumer electronics retailers.
For more information, please visit:
To watch the overview video, please visit:
www.amplitube.com/android/video
Multi-port Car Charger C0042
Choe Technology (CHOETECH)
$21.99 Amazon (Prime)
The CHOETECH Multi-port Car Charger is a small, four-port car charger that is absolutely the smallest possible four-port USB charger. Its design keeps it out of your way in the car, but handy for quick charging without fumbling around looking for a charger that might be on the floorboard or under a seat. The charger fits into the power port in your car and can remain there without draining your battery and without having charger wires strung out all over the car like some base unit style chargers do.
Everyone in your vehicle can charge a device at the same time and they can be four different devices because of the charger's auto detect technology.
CHOETECH Model C0042 Charger details:
Fast: Qualcomm Quick Charge 2.0 Technology reduces the charging time by up to 75%

Powerful:Total power 51W 4 port (Auto detected charging port 5V/2.4A*3+Adaptive fast charging port 15W) for this multi port USB car charger

Smart: With auto detect technology, which could automatically recognize your devices and is compatible with most of electronic devices

Adaptive Fast Charging: Especially match with Samsung Galaxy S6 / S6 Edge,HTC M9,Nexus 6,HTC Butterfly 2/HTC One M8,Moto X,Galaxy Note 4/Note Edge,Sharp Aquos Zeta/Aquos Tab, Sony Xperia Z2/Z3/Z3 Compact/Z2 Tablet/Z3 Tablet Compact, Xiaomi 3/4

Safe: Over-current, over-charging, short-circuit protection will make the charge safely, without any risk of overheating or damaging your devices
All four USB ports on the car charger have a unique auto-detection feature, which intelligently detects the type of product being charged, (iOS or Android). With auto-detect, each device is charged to its charging specifications. Although there is only one port with Quick Charge 2.0 technology on the charger, the other three ports will still charge your devices faster than ones with typical chargers. The CHOETECH 4 Port USB Car Charger has a total output of 51 watts and four ports, making this charger a lightweight and easy-to-use solution for anyone on the go.
| | |
| --- | --- |
| Input : | DC 12V-24V |
| Total Maximum Output : | 3*(2.4A/5V) + 1.67A/9V(max) |
| Charging Port Output : | 4*(2.4A/5V) |
| Quantities of the charging port : | 4-ports |
| Dimension : | 96mm*38mm*18mm |
| Weight : | 85g |
Why it's Frugal: The CHOETECH Multi-port Car Charger is frugal not only because of its inexpensive price point ($21.99), but also because it serves more than a single device at once. It also auto detects your device's power requirements and charges it quickly if it has Quick Charge 2.0 technology. A quicker charge means less time wasted waiting on a charge or time spent worrying that your device will fail during an important phone call. Frugal.
Only the top USB port is configured for Quick Charge 2.0 technology. If your device doesn't have Quick Charge technology, then your device will simply charge at the normal rate, which Choe Technology claims is faster than normal charging. I have no reason to doubt the claim, but I also can't verify it for myself because my average car trip in town is about five minutes each way. Hardly enough time to adequately test the assertion.
I will say that I really like the sleek, minimal design because I hate having what looks like a USB hub in my car down in the floorboard getting stepped on and dirty between charges. The CHOETECH charger is in the dash where it should be and conveniently located for everyone in the car.
Rating: 9/10
Recommendation: For four USB charging ports in a small device, you can't go wrong. Buy it.
Enables Delphi/Object Pascal and C++ developers to extend existing Windows applications into solutions for mobile, cloud, and the Internet of Things
SAN FRANCISCO – April 7, 2015 – Embarcadero Technologies, a leading provider of software solutions for application and database development, today released Embarcadero® RAD Studio XE8, the connected app platform for Windows and beyond. This major new release of RAD Studio enables Delphi/Object Pascal and C++ developers to leverage their Windows VCL applications and build expanded, innovative solutions for mobile, cloud and the Internet of Things (IoT).
RAD Studio XE8 delivers easy-to-add connectivity and mobile-platform support for developing distributed, connected apps – for Windows, Android, iOS, OS X, IoT gadgets and devices, middleware, cloud, and enterprise services. Featuring new iOS 64-bit and Universal App support, RAD Studio XE8 enables development teams to easily add IoT features, like proximity awareness with beacons, improve app performance and developer productivity, and better understand user app behavior. The new GetIt Package Manager provides easy discovery of source code libraries, components, and more from within the IDE.
"Our customers are developing and maintaining millions of business-critical Windows applications across a wide spectrum of industries. Today, they are driving to extend those applications with mobile extensions, cloud services, and IoT enhanced user experiences. RAD Studio XE8 delivers the features teams need to expand and enhance their customer experience," says Michael Swindell, Senior Vice President of Products at Embarcadero. "The Internet of Things, in particular, can revolutionize customer experience, yet IoT has been complex and out of reach for most developers. With XE8, Embarcadero is at the forefront of enabling developers to easily integrate IoT in 2015 and beyond."
New XE8 Features:
iOS 64-bit and Universal App Support: To deliver new apps to the Apple App Store, the XE8 version of RAD Studio features new iOS 64-bit Object Pascal and C++ compilers, including linkers and tools to build an iOS 64-bit target. RAD Studio XE8 supports Apple Universal apps, offering both 32-bit and 64-bit binaries in a single package as well as a wide range of iOS platform native controls to deliver a highly specialized iOS user experience.
Multi-Device Form Factor Preview: Developers can build connected apps faster with the Multi-Device Preview in RAD Studio XE8, a valuable visual tool that allows developers to see their user interface on all target form factors at once, from which they easily identify which form factors need additional optimization. The Multi-Device Preview features live previews of any number of target form factors and orientations including desktop, tablets, phones, and smart watches.
Proximity Awareness with Beacons: New component-level beacon support in RAD Studio XE8 makes it incredibly easy to add proximity and location-awareness to existing Windows and mobile apps.
AppAnalytics: To better understand user behavior, AppAnalytics captures anonymous usage statistics on how users are using applications built with RAD Studio XE8. AppAnalytics is a hosted, pay-per-use service that offers VCL and FireMonkey support to embed into existing Windows applications as well as OS X, Android and iOS apps.
GetIt Package Manager: Hosting both VCL and multi-device libraries and components, the GetIt Package Manager provides easy discovery, download and update of source code libraries, components, and other features from Embarcadero GetIt servers – with one-click installation. It includes all TurboPack projects.
Upgraded Enterprise Mobility Services (EMS): EMS is a turnkey, on-premise solution for mobilizing distributed, connected apps, and is now equipped with Push notification server support for iOS and Android. Based on open standards and technologies, EMS offers an easy-to deploy middleware server that delivers user authentication, custom REST APIs management with analytics, an embedded and server side secure database, and data access to major Enterprise databases like Oracle, SQL Server, Informix, DB2, PostgreSQL, MySQL, and much more.
Other enhancements in the XE8 version of RAD Studio include: major developer productivity boosters from the integrated Castalia plug-in with Object Pascal refactoring; Project Statistics; Code Analysis; and time-saving code editor shortcuts. The new configuration settings migration tool assists in migrating configurations of older versions of the product to a newer version or between different installations of the same version.
According to Al Hilwa, research director, software development at IDC, "Cross-platform development is emerging as one of the few ways to effectively conquer platform proliferation. A multi-platform development environment such as RAD Studio can help developers build cross-platform native apps that are extended from their existing Delphi and C++ Windows VCL apps and connect with IoT gadgets and devices, middleware, cloud, and enterprise services."
Availability
RAD Studio XE8, Delphi XE8 and C++Builder XE8 are available immediately from Embarcadero and from Embarcadero partners. Visit the Embarcadero online store athttps://store.embarcadero.com/ for pricing.
To download a free trial, visit http://www.embarcadero.com/products/rad-studio/downloads. 
Tweet This
RAD Studio XE8 launched by @EmbarcaderoTech. Extends Windows apps to mobile, cloud and IoT.
About Embarcadero Technologies
Embarcadero Technologies, Inc. is a leading provider of award-winning tools for application developers and database professionals so they can design systems right, build them faster and run them better, regardless of their platform or programming language. Ninety of the Fortune 100 and an active community of more than three million users worldwide rely on Embarcadero products to increase productivity, reduce costs, simplify change management and compliance, and accelerate innovation. Founded in 1993, Embarcadero is headquartered in San Francisco, with offices located around the world. To learn more, please visit www.embarcadero.com.
Categories:
Press Releases
Android, Android apps, Apple, C++, Embarcadero, IDE, iOS apps, IoT, mobile apps, programming, RAD Studio XE8, Windows, Windows apps, XE8