Domke Next Generation Metro Messenger Bag
Tiffen
$349.95
The bag I chose for review is the Domke Next Generation Metro Messenger Bag from Tiffen. This particular bag (pictured right) that I reviewed is a photographer "gig" bag for me. Sure you can haul just about anything in it, including a laptop and accessories. But I'm an avid photographer who carries a camera, multiple lenses, and multiple camera bodies, and sometimes multiple cameras with me. I also throw in my battery charger, a flash unit or two, small lights, various cables, and even film (Yes, film. Don't judge me). This bag can hold more than you can carry–trust me on that point. I've filled it so full and with so many different things that I'm sure the people behind me at the airport were rolling their eyes and taking some heavy sighs at the spectacle. Watching me pull out so much stuff from that bag–I'm sure I looked like a guy pulling clowns out of a Volkswagen at a rodeo. But I don't care. The bag is capable of holding my stuff, so I'm going to take advantage of its capacity.
The Metro Messenger bag is one tough cookie too. It's made of Cordura, which is a military-grade nylon blend fabric that's used to make backpacks, duffle bags, and other stuff for the military. It's also the material that's used to make a lot of the new lightweight, super durable luggage that you see in department stores.
I chose the Metro Messenger because not only does it not look like a standard issue photographer's bag, it can double, as I wrote earlier, as a laptop or other type of tote. The Messenger style bag has a good look for me that's somewhere between briefcase/satchel and small suitcase. I don't want to feel like I'm carrying a purse/murse nor do I want to look like I'm toting a really fancy diaper bag. That's why I chose the evergreen style of the Metro Messenger. It's classic, smart, and professional without being stuffy or pretentious.
You can also tell that this is a substantial bag. In other words, it isn't some cheap knockoff of a bag that you really want. It IS the bag that you really want without paying the big price for it.
Now you might say that $349.95 isn't inexpensive, but I'd tell you that you'll probably never have to buy another one unless it's a gift for someone. In other words, you'll likely never have to replace it, so $349.95 is a steal, even if you keep it for just ten years, but you'll keep it longer because it won't wear out.
Exterior Size – 21 in Long
Exterior Dimensions – 21″L x 5″W x12″H
Interior Main Dimensions – 16″L x 4.5″W x11.25″H
Internal Laptop Area – 14.25 x 9.5″
DOMKE NEXT GENERATION METRO MESSENGER – CORDURA BLACK
Satchels, Courier and Messenger Bags
NEXT GENERATION brings evolutionary and revolutionary features to the trusted name of Domke. The Metro Messenger (the grandchild of the F-832) is part of the Metro Series of Satchels, Courier and Messenger Bags. The Metro Messenger , with functionality as the core design inspiration, integrates our patent pending systems for personalizing, protecting and accessing your valuable gear. Also available in RuggedWear Black and RuggedWear Military.
Features:
Black color with Sand color webbing
Top access with double zipper
Rear slide pocket
Expandable zippered side pocket
Stacked front slide pockets
Key-ring strap
Secure luggage strap
Numbered identity plate
Side rain hoods
Padded zippered tablet sleeve fits up to 14.25 x 9.5
Foam-lined laptop cargo pocket with double zipper
"Quiet" system hook and loop silencer
Expandable front pockets
Custom antique steel hardware
Detachable Gripper shoulder and grab strap
Domke flap tucks in for anonymity
All zippers YKK®
Comes with 2 dividers – Additional divider inserts (D6) available in GearProtex Accessories
Accessories:
Domke GearProtex Insert System – a revolutionary, customizable insert system that allows you to compartmentalize and organize your contents to create any size or shape using bendable, self-adhering separators.
Domke PocketFlex Pocket and Pouch System – an ingenious system of movable, pockets, patches and pouches.  These innovative storage components adhere to all interior surfaces, personalizing your storage.
Why it's Frugal: The Domke Metro Messenger bag by Tiffen is frugal because it will quite possibly outlast you. I'm pretty sure that if you amortize the price over 20 years, you'll see that for less than $1.50 per month is a great deal. The bag is tough, attractive, and functional. And it could become an heirloom. What else do you need?
The only negative about this bag is that it only has a shoulder strap and no handle on the top. I don't always want to shoulder a bag, but it's required with this one. Yes, it's a messenger bag, but a top handle would be a very welcome design addition to this near perfect product.
The Metro Messenger is a fine bag and one that any photographer would be proud to carry and to use. Its attention to detail shows me that a professional photographer or two were consulted in the design process. The bag is functional, lightweight, customizable, user friendly, stylish, and can hold more gear than you can comfortably carry.
I highly recommend the Domke Metro Messenger bag to any multi-camera toting amateur, semi-professional, photographer's assistant, and pro photographer. It's a great all around bag and perfect for carrying equipment for street photography, short films, and outdoor portraiture (I've used it for all three, so I know).
Rating: 9/10
Recommendation: Buy this bag. It will outlast you.
May 14, 2015 –
IK Multimedia is pleased to announce
iRig® Pads Editor
for Mac and PC. It's the companion application for
iRig® Pads
that allows musicians to completely edit and customize IK's popular ultra-portable, universal MIDI groove controller to suit all music production styles and live performance workflows. iRig Pads Editor is available now as a free download on the IK Multimedia web site, under the
User Area
, for all current iRig Pads owners.
iRig Pads is IK Multimedia's 4×4 MIDI pad groove controller for iPhone, iPad, iPod touch, Mac and PC. Its ultra-compact footprint makes it an essential instrument for traveling beat makers and other musicians who want to unlock their creativity and make music while on the go. iRig Pads comes pre-loaded with multiple setups that make it easy to control the popular groove making software programs of today. And now users can customize these setups more and even create totally new configurations in a flash to suit their own unique workflow. With total customization, iRig Pads Editor gives iRig Pads the power to be the ultimate mobile pad-based groove controller.
iRig Pads features seamless integration with IK Multimedia's SampleTank sound and groove workstation for iPhone, iPad, Mac & PC, and IK's GooveMaker and DJ Rig apps for iPhone, iPad and iPod touch. iRig Pads is also MIDI class compliant which means that it can be used with virtually any MIDI-compatible app — like FL Studio Mobile, iMPC Pro or GarageBand — or computer software — like MPC Software, Ableton Live, Maschine and more.
Custom control
iRig Pads Editor features an intuitive single-screen interface that lets musicians quickly reassign controls and features. Musicians can easily edit and save global configurations and individual scenes on their computer, and then transfer them to iRig Pads at will. All of iRig Pads' surfaces and controllers can be assigned to send specific MIDI messages. iRig Pads Editor lets users assign MIDI messages to any knob, button, pad, slider or attached external controller (like an expression pedal or footswitch).
Deep dive
Users can edit the parameters of a control by simply clicking on it in the iRig Pads Editor interface. They can then assign the desired MIDI control message to the pad, knob, button, slider or external controller plugged into iRig Pads (such as an expression pedal or footswitch). iRig Pads Editor supports Note, Program Change, Control Change, MIDI System Real Time and MIDI Machine Control messages.
Multiple modes
A part of what makes iRig Pads Editor so powerful are its easy-to-use modes:
Note mode lets users assign the MIDI channel and the actual note to transmit. iRig Pads Editor also provides a choice between Temporary and Toggle mode. These modes determine whether note data will sound only while the pad is held down or whether it will "latch" onto the Note On message of the first press and the Note Off message of the second press. Temporary mode is best used when playing single-note instruments, like a drum or bass.
Toggle mode is useful for triggering loops: Musicians just have to tap the pad once to start a chosen loop. iRig Pads will then continue to play until the pad is pressed again. Toggle mode can also be used to send 2 different messages from a single button or pad. This makes it easy for a musician to switch between two different presets: These presets can be instruments — like 2 different bass, lead or pad sounds — but they can also be 2 different loop sets or effects settings. On the fly beat making has never been easier.
Big changes
iRig Pads Editor's Program Change mode lets musicians set up iRig Pads' knobs, buttons and pads (or slider) to change and transmit fixed or dynamic MIDI Program Change messages — it also lets users employ toggle mode to switch between 2 Program Change numbers with a single control.
Similarly, in Control Change mode, the user can assign handy MIDI Continuous Controller messages like volume, pan or expression. This mode can also be used to assign CC numbers to a parameter on a device that iRig Pads is controlling, such as a synthesizer, loop player, effects processor or even a full-featured virtual instrument like SampleTank 3. The values transmitted can be variable. For example, users can set it up so that when they tap a pad it sets the MIDI volume to maximum or pans the receiving instrument to a specific point in the stereo field.
iRig Pads Editor can also program iRig Pads to send MIDI System Real Time and MIDI Machine Control messages. This means users can conveniently start, stop, rewind or scan through a track without taking their fingers off iRig Pads.
Pricing and availability
iRig Pads Editor is available now as a complementary download for registered iRig Pads users. Mac and PC compatible versions are available.
iRig Pads is available from music and electronics retailers worldwide for $/€149.99 (excluding taxes) as well as on the IK online store.
For more information, please visit:
www.irigpads.com
To watch a video of iRig Pads Editor in action, please visit:
www.irigpads.com/videos
Warm regards,
Starr Ackerman
USA/CA/SA PR Manager
IK Multimedia. Musicians First.
954-846-9101 ext 313 | www.ikmultimedia.com
---
About IK Multimedia: IK Multimedia is a computer music technology company that offers a diverse range of affordable and easy-to-use music production tools with great sound quality and a realistic look and feel. With millions of installations worldwide, the IK range has been adopted by musicians of every level, from beginners to professionals, to gain access to high-end, studio-quality gear from their computers or mobile devices. iRig and iRig Pads are trademarks property of IK Multimedia Production. iPhone, iPad, iPod touch, and Mac are trademarks or service trademarks of Apple, Inc., registered in the U.S. and other countries. All other trademarks are property of their respective owners.
Categories:
Press Releases
dj rig, GarageBand, groovemaker, IK Multimedia, iRig, iRig Pad, iRig Pads Editor, Mac, MIDI, music, musicians, PC, SampleTank
Kalleo Technologies
Managed IT Support Services
Paducah, KY
(270) 908-4136
info@kalleo.net
sales@kalleo.net
CEO – Doug Truitt
Kalleo Technologies (Kalleo) CEO, Doug Truitt, and I had a good conversation about his company, its history, the company philosophy, and its services. First, is Kalleo's interesting location: Paducah, Kentucky. Paducah is a centrally located city that's surrounded by universities and other industries. Paducah was a strategic location during the American Civil War and remains as a significant railroad hub today.
I can't really relay Doug's philosophy better than he can:
After many years of being involved with IT organizations large and small we found that the traditional IT vendor to client relationship was fundamentally flawed. That relationship, typically referred to as a "break-fix" model of IT support, provides little incentive for the IT vendor to prevent clients from experiencing problems.  When something breaks, the client pays the vendor to fix the problem.

We believed – and have subsequently proven – that proactively managing your network always costs less, always improves systems' uptime, and always improves the IT vendor to client relationship. Kalleo Technologies' proactive, flat rate approach to IT support ensures our goals and incentives match those of our clients. Because we charge a flat rate for service, we make the same amount of money whether things are running smoothly or whether they are breaking. If things are breaking, our costs go up and our profit goes down, incentivizing us, as your partner, to keep things running smoothly.
Next, is Kalleo's flat rate philosophy. I really like the Kalleo flat rate approach. It means that you pay a flat rate to engage Kalleo Technologies' support, but only pay that flat rate whether or not things are broken. For example, you pay a flat rate for January and nothing goes wrong, but in February, there's major patching to be done or there's a new virus out that require a lot of hands-on time–you pay the flat rate again for February.
It's a win-win situation, because regardless of your situation, you know how much you'll be charged each month for service. And just because you're being charged without anything being "broken" doesn't mean that Kalleo isn't doing anything. They still work in the background, making sure that your systems are updated, patched, and functioning normally.
Peace of mind and proactive maintenance are invaluable to any company. You must realize how important and significant this "behind the scenes" work really is to the smooth operation of your company and its computing assets.
Kalleo's Support Model:
1. Proactive Maintenance
2. Help Desk Support
3. Rented A/V
4. IT Toolset
5. Vendor Management
Finally, Doug's team isn't interested in taking over your IT department, they're there as staff augmentation, which means that they serve your company on-demand. For example, let's say that you have a project that requires 20 FTEs working for two weeks–a desktop operating system upgrade for 500 employees. You have four employees in your IT staff. As a managed services provider, Kalleo's team could come in and execute that migration without disturbing your employees or your full-time staff.
And Kalleo isn't just a regional provider either, it has customers all around the country including Hawaii. Obviously Kalleo is setup for remote support, so that you don't have to wait for someone to drive or fly to your location for break/fix, patching, or regular maintenance.
Kalleo Technologies focuses its efforts on three primary verticals:
Medical
Government
Transportation
Kalleo can handle large company IT augmentation and large projects as well as day-to-day support issues.
You can stay connected to Kalleo Technologies through social media at:
Among Kalleo's extensive list of services, it offers proactive maintenance to ensure your users are up and running all the time, 24 hour monitoring, automated maintenance, remote multi-level Help Desk support, anti-virus support, optimized support tools, and vendor management.
Managed services providers (MSPs), such as Kalleo Technologies, offer companies a leveraged IT sourcing model that is often less expensive, more responsive, and better equipped to handle large projects, special support issues, break/fix, and after hours support than an internal staff is. MSPs employ a variety of IT experts, from help desk personnel up to architect-level professionals, to assist your company in migrations, projects, upgrades, and regular maintenance activities.
This post was brought to you by IBM for MSPs and opinions are my own. To read more on this topic, visit IBM's PivotPoint. Dedicated to providing valuable insight from industry thought leaders, PivotPoint offers expertise to help you develop, differentiate and scale your business.
April 28, 2015 – IK Multimedia, the pioneer and leader in mobile music creation, is pleased to announce that the latest version of UltraTuner™ for iPhone is now compatible with Apple's newest device, Apple Watch. Now musicians can accurately tune their instruments straight from their wrist — UltraTuner's highly visible "STAGE mode" can be viewed on Apple Watch via 2 easy-to-see visualizations. Now it's even easier than ever before for musicians to keep their instruments in tune no matter whether they're on stage, in the studio or anywhere in between.

Ultra wearable
The latest UltraTuner app can be paired with an Apple Watch when it is installed on an iPhone with the most recent OS. Musicians can now view the tuning information on their Apple Watch in 2 operational modes: UltraTuner's classic graduated LED "STAGE mode" and a simple "NOTE mode", custom-designed for the Apple Watch display.
Ultra visible
When viewed on Apple Watch, "stage mode" provides a bright and highly visible display with two large yellow LED-like wing arrays that light up in progressive amounts according to whether the note played is flat or sharp. When the note is in tune, the tuning indicator center bar turns bright neon green. "NOTE mode" shows the musical note letter name that is being played, with arrows below to indicate whether the note is flat or sharp. When the note is in tune, the note name turns bright neon green.
Ultra precise
Beyond the Apple Watch enhancement, the UltraTuner app runs on both iPhone or iPod touch, and can receive an audio signal via either the built-in microphone or through an audio interface like IK's iRig® HD, iRig 2 or iRig PRO. It sports an advanced and astonishingly quick note-detection engine that delivers accuracy down to +/- 1/100 of a cent, making it ideal for precision tuning and calibration of all instruments from electric guitars to analog synthesizers and beyond.
Pricing and availability
This newest version of UltraTuner, now compatible with the Apple Watch, is available from the App Store for just $/€4.99. UltraTuner for Apple Watch is a free update for existing owners of UltraTuner for iPhone (standalone app only).
For more information about IK Multimedia's iRig line of mobile interfaces and products, please visit:
If I tell you to "Go Fish," you'd better do so and realize that there's something awry with the product in question. I'm warning you about something and you should use your Google powers to find out what it is that I'm trying to tell you. I rarely resist telling and writing my opinions, which should be refreshing to you as a reader and as someone who wants to be educated on a particular technology, service, or company.
Allow me to explain.
As a technology journalist, product reviewer, technology writer, columnist, podcaster, videocaster, and full-time "in-the-trenches" technologist, I look at hundreds of products, services, and companies every year from one angle or another in the context of testing them for their print worthiness. I draw on my many years (20+) in this business to make those determinations and I do them with great discernment and caution. I consider it my duty as a journalist, as a writer, and as a fellow technologist to give you honest answers and assessments of those products, services, and companies. You might not always agree with me in those assessments, but know that they are honest and they are well thought out on my part.
The reason that I'm posting this is that I'm asked pretty often on Twitter, on Facebook, on LinkedIn, and through email if I'll evaluate a particular product, service, or company. Most of the time, it's for potential inclusion in an article or in a review. That's the way it works. Public Relations professionals, company representatives, and interested parties ask me to look at something because they want attention for it. For those that deserve it, I'm more than happy to help out in that effort. However, there are those that don't deserve it for one reason or another and I don't bother with them. I don't normally 'pan' a product, service, or company unless it's something so vile, so dangerous, or so ridiculous that I have to do so.
The Rules:
If you ask me if I like product X, service Y, or company Z, and I do, then I'll tell you that I do. I also tell you why I do. I'll probably also suggest that you read my articles about that product that you can easily find using your Google powers.
If you ask me and I simply direct you to an article, then it's a signal that you should ponder it more extensively. It's not a no, but it's also not a yes. It's rather a "You should look into it further and draw your own conclusions."
If you ask me and I tell you to "Go Fish," then brother or sister, you should beware. 'Go Fish' doesn't mean that I'm telling you to go jump in the lake, but it does mean that I'm telling you that either I've looked and decided not to touch or I've looked and am a hater. In either case, you should proceed with caution. You should use your Google powers and search for "Ken Hess Product X" without the quotation marks, where 'Product X' is the product, service, or company in question.
Endorsements and Reviews
Just so you know, I'll never endorse a product that I don't like. If I like a product and would recommend it to a friend or colleague, then I'll endorse it. That goes for reviews as well. If I review a product and give it a great review, it's because I genuinely like the product. I recommend most of the products I've reviewed to other people. For example, my wife's boss was looking for a cover for her iPad mini. I reviewed the Dux case by STM Bags back in January 2015. When she asked, my wife and I recommended this case to her. She promptly bought it and loves it. See how that works?
Now, if she had read the review first and purchased the case based on my review of 10/10, and been unhappy because I didn't give an honest review, that would ruin my credibility with her and with anyone else who read it and bought it. However, we loved the case. My wife uses it on her iPad and won't ever use anything else (probably).
This is also why it takes me longer than most people to do reviews. I use the product. I don't just open a box and mess with it for a few minutes. I put the product or service through its paces. I'm not an 'unboxer.' When I tell you that a product is good, great, or awesome, you can believe that my experience was just that. As always though, your mileage may vary, but I do my best to give you an honest look.
I love cool technology. I love great products. I get genuinely excited about products, services, and companies. For example, I've written several times about a product and company called 2X. It's an incredible product that's easy and fun to use. Parallels (another company I'm really excited about) bought it.
I write about my experiences with products and services. I actually use the products that I review. If I wouldn't use them or if they don't live up to the marketing hype, I don't review them. For example, a company sent me a product for review and I was super excited about it and couldn't wait to show my son. When he came over the next day, I brought it out to show him and during my demonstration, part of the product broke. He tried to fix it. I tried to fix it. I told the company about it and they offered to replace it, but I said no. I just wanted them to know that it had broken and it shouldn't have. I didn't abuse it; it just wasn't made well. I didn't post the review. It was a $99 item that didn't last 24 hours under normal use.
The Bottom Line
I write about technology. If I see a technology that I like, I write about it. I don't have to be prompted, prodded, or coerced in any sort of way. I don't write about everything I see. Some things I prefer not to mention because I don't like to give bad reviews. I write about technology that is innovative, creative, important, intriguing, disruptive, or a combination of those. If I haven't written about it, either I haven't looked at it or I have and I've decided against writing about it.
You can ask me (please do) if I've seen something or taken a look at a product. If I have and I like it, you'll know it. If I've looked and decided not to touch it, for whatever reason, please heed my advice and go fish.
New York, NY – April 22, 2015 – Flashpoint, a leading manufacturer of professional photography and video equipment, is bringing the power of LED lighting to DSLR cameras with four new on-camera lighting units: the Flashpoint 300 LED (on-camera light with audio); the Flashpoint 198 LED (bi-color on-camera light); the Flashpoint 198 LED (VariAngle on-camera light); and the Flashpoint Reporter Super Compact 150 LED (on-camera light).
Light enough to go anywhere with enough light to go everywhere, the newest additions to the Flashpoint family are now available at discounted prices online at Adorama's official website and at the Adorama superstore, located at 42 West 18th Street in New York City.
Flashpoint 300 LED: On-Camera Light with Audio – 20% Off
The large 300 diode LED gives action videographers and still photographers super bright, high-quality output. With auto light levels, stereo microphones and a signal flash mode, the 300 LED can sense lighting requirements and delivers automatic balance exposure as it passes from one environment to another, making it ideal for run-and-gun shooters looking for the most light on demand. The on-board stereo electret condenser microphones are also invaluable for traveling shooters, minimizing the need to cage-rig a camera for attaching an external microphone. The sensitive mics are distanced from camera sounds on either top corner of the light, delivering clean audio directly to the camera. All fitting comfortably atop a camera's hot shoe or off-camera via the convenient stand thread, the 300 LED is a comprehensive package in a superior, sleek design.
Flashpoint 198 LED: Bi Color On-Camera Light – 20% Off
The 198 LED Bi-Color has the extraordinary ability to dial in exact color temperature to match or compete with its surroundings. The precision color temperature dial easily adjusts between 3200 and 5600K to provide quick solutions for shooters on the go, meeting every ambient environmental challenge possible. It provides visually accurate color temperatures and flicker-free output with no color shift when dimming. When used outdoors, the small, self-contained LED light produces enough light to alleviate deep shadows while blending available light to add modeling to subjects. Super lightweight, the 198 LED Bi-Color fits comfortably on DSLR hot shoes and off-camera via the convenient stand thread. Compatible with just about any capacity industry standard Sony or Panasonic lithium battery cells as well as universally available AA batteries, the 198 LED Bi-Color gives support where and when it is needed the most.
Flashpoint 198 LED: VariAngle On-Camera Light – 40% Off
The 198 LED VariAngle gives users the ability to focus light for a more precise spread. With a brilliant variable angle beam from a 25-degree spot to a standard 60-degree spread, it offers more versatile power than a normal LED. The unique variable light can deliver illumination beyond the 16 inches achieved with a 60-degree spread because of its light concentration of up to 4470 lumens at 25 degrees. Two additional interchangeable color panels give users instantaneous control between 3200 and 5600K for immediate results. Like its other Flashpoint counterparts, the 198 LED VariAngle is perfect for mobile and location photographers due to its lightweight frame and numerous power options including compatibility with almost any capacity industry standard Sony type lithium battery and universally available AA battery.
Flashpoint Reporter Super Compact 150 LED: On-Camera Light – 29% Off
Super compact and sleek, the Reporter Super Compact 150 LED is a favorite for short photo and video clip needs and interviews. It is designed to be as portable and mobile as a cellphone and even uses a cellphone charger. Ideal for reporters, bloggers, run-and-gun shooters, foodies, and users in need of a backup or emergency light, the Reporter Super Compact 150 LED is perfect for shots on any DSLR or HD camcorder with its 900-lux output. The included removable hotshoe mount with threads makes it easy to use on camera, on a stand or flex-pod, or even handheld. It incorporates a generous 60-degree spread and the added benefit of a pocketsize Smartphone footprint with a self-contained rechargeable battery to create a modern day solution for anyone looking to capture the latest story.
Pricing and Availability
All new Flashpoint LED models are available at steeply discounted prices. The Flashpoint 300 LED (on-camera light with audio) is now available for just 79.95 USD (20% off). The Flashpoint 198 LED (bi-color on-camera light) is available for 79.99 USD (20% off). The Flashpoint 198 LED (VariAngle on-camera light) is available for 89.95 USD (40% off). The Flashpoint Reporter Super Compact 150 LED (on-camera light) is available for 49.95 USD (29% off).
For more information on Flashpoint's available LED models, or to see the entire Flashpoint lineup, please visit http://www.adorama.com/brands/flashpoint.
About Flashpoint
Used by industry professionals who want superior results, Flashpoint produces the highest quality pro lighting and video equipment our market has to offer while maintaining true value, to help our partner photographers in today's competitive market. Flashpoint's most popular products include traditional and wireless/portable strobes and monolights, reflectors, flash modifiers, softboxes, light stands, on-camera video lighting, power packs, and camera and lighting accessories.
Flashpoint's Power Station was recognized by Professional Photographer magazine with a 2014 Hot Ones Award. Available exclusively at Adorama, customers can visit the Flashpoint brand store online to shop: http://www.adorama.com/brands/flashpoint, or visit the Adorama Learning Center to learn more about Flashpoint products: http://www.adorama.com/alc/search/node/flashpoint.
About Adorama
Adorama is more than a camera store – it's one of the world's largest photography, video, imaging and electronics retailers. Serving customers for more than 35 years, Adorama's vast product offerings encompass home entertainment, mobile computing, and professional video and audio, while its services include an in-house photo lab, AdoramaPix, pro equipment rental at Adorama Rental Company, and the award-winning Adorama Learning Center and AdoramaTV.
Adorama is listed as one of the top five electronics retailers by Consumer Reports, "Best of the Web" by Forbes.com, Internet Retailers Top 100, and is the official Electronics Retailer of the NY Giants. Visit Adorama at http://www.adorama.com.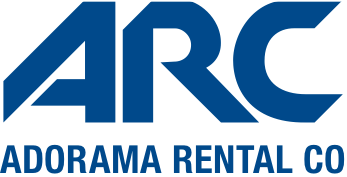 New York, NY – April 21, 2015 – Adorama Rental Co (ARC), the industry source for professional cinematographers, videographers and photographers, is sponsoring and hosting a number of Tribeca Film Festival activities, taking place from April 15th through 26th. Events include sponsoring Tribeca Talks Master Class: The Producers, as well as hosting a day at The Lincoln Black Label Filmmaker's Lounge at Spring Studio's on April 22nd, where ARC along with Sony will be presenting the Sony FS7 4K camera. In addition to sponsoring a number of festival events, ARC will be supplying all equipment to power the live stream of all Tribeca events, including classes, panel discussions and much more.

Supporting the Indie Filmmaking Community in the Lincoln Black Label Filmmaker's Lounge – Plus, See the Sony FS7!
On April 22nd, ARC is inviting all filmmakers participating in the festival to the Lincoln Black Label Filmmaker's Lounge, which will be hosted in Spring Studios where the main festivities will take place. All who attend will have the opportunity to sit back and relax while networking with peers.

Also featured at the ARC day at the Lincoln Black Label Filmmaker's Lounge will be the Sony FS7 4K camera, to be demoed by Sony's own Juan Martinez. Specifically designed with independent filmmakers in mind, the FS7 is ideal for documentaries, indie features, reality TV and more, with its handheld form-factor and stunning 4K image quality.

ARC Drives Tribeca Film Fest Live Stream
A New York City staple when it comes to the best gear for filmmakers big and small, ARC is providing all of the equipment to stream Tribeca Film Fest events, classes, panel discussions and more over the internet as well as for archiving purposes. Visit the Tribeca Film Festival website between April 15th and April 26th to be a part of all the festival action.

Tribeca Talks Master Class: The Producers
Showing support for the indie filmmaking community, ARC also sponsored the free-to-attend Tribeca Talks Master Class: The Producers on April 16th, which featured a panel discussion on the trials and tribulations independent producers today face, as well as the lessons learned throughout each unique experience. Moderated by The Hollywood Reporter's Tatiana Seigel, the panel included:

Matt Parker ("Beasts of the Southern Wild")
Olivia Wilde ("Meadowland")
Carly Hugo ("Bachelorette")
Alex Orlovsky ("Blue Valentine")

View the complete Tribeca Film Festival schedule here for a look at all of the events going on.

About Adorama Rental Co
Adorama Rental Co has been in business since 1988 and has become the ultimate industry source for professional cinematographers, videographers and photographers. ARC rents and supports a full range of still and motion cameras, including lenses and accessories, lighting and grip equipment. It is a "one-stop" destination for every kind of shoot, carrying the most comprehensive list of DSLRs, digital backs, video and digital cinema cameras, strobes and continuous lights, at rates that make sense. Adorama Rental Co (ARC) is a division of Adorama, one of the world's largest photography, video, imaging and electronics retailers. Visit Adorama Rental Co (ARC) at www.adoramarentals.com.