Pokemon GO Away: Top Apps to Find Things You Actually Need
Guest post by Andrea Woroch
When you respond to the mention of Pikachu with, "bless you!," you know you're aged out of the latest app craze. Pokemon GO is inescapable right now, whether you're grocery shopping, watching the evening news or simply driving your car. The game, which reportedly has about 9.5 million active daily users despite debuting just a few short weeks ago, has increased smartphone-related oblivion to an all-time high, resulting in car accidents, robberies, breakups and a few near-death experiences.
Despite the apparent omnipresence of these cartoon creatures, not everyone is overcome with the desire to catch them. If you prefer to use your smartphone to find something you actually need, consider the following app recommendations that don't require the ceaseless pursuit of pocket monsters.
Find fee-free ATMs with ATM Hunter.
According to recent reports, the average out-of-network ATM withdrawal fee is $4.52. That's the cost of a fancy latte just to access your own funds! Use the ATM Hunter app to find nearby cash withdrawal machines that won't charge you fees and save that money for your next caffeine fix.
Find inner peace with Calm.
Who couldn't use a little calm these days? This app offers guided meditation to newbies who are interested in the practice but aren't sure where to start. While the free app has plenty of great content, users can upgrade to paid subscriptions for $9.99 per month or $39.99 a year for access to more robust meditation programs.
Find coupons and savings with Coupon Sherpa.
Don't fear this cartoon character: Coupon Sherpa lists coupons for real savings from top national brands and local shops and services. For example, you can currently use a Home Depot coupon to save $5 off your $50 purchase. The "nearby" function also highlights offers available near your location, including local restaurants, hair salons and other service providers.
Find happy hour deals with Happy Hour Finder.
Observing the downward spiral of humanity into the make-believe world of Pokemon GO calls for a stiff drink. Use the Happy Hour Finder to locate the best booze specials at nearby restaurants and pick your poison accordingly without blowing your budget.
Find new digs using HotPads.
Sick of your roommate? Find a new room or place with HotPads. The app features apartment listings nationwide along with neighborhood details, such as nearby schools and a "walk score" of the area to help you pick a place to live that suits you best.
Find a place to go using Sit or Squat.
When you gotta go, you gotta go, right? This app identifies nearby public restrooms on a map offering user reviews and ratings to help you find a clean place to stop.
Find the fastest route with Waze.
Wherever you're heading, this community-based traffic and navigation app will get you there sans construction slow-downs and insidious rubber neckers. You'll get real-time traffic and road information from other drivers in your area, saving you time and gas money on your daily commute.
Find your travel deets with TripCase.
Frequent fliers take note: TripCase is your ultimate digital travel assistant. The app sends notifications about flight delays, gate changes and baggage claim information, often more quickly than the airlines themselves. Plus, you can also store hotel, transportation, meeting and entertainment confirmations and reservations for quick reference.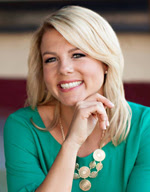 Andrea Woroch is a money-saving expert who transforms everyday consumers into savvy shoppers by sharing smart spending tips and personal finance advice. As a sought-after media source, she has been featured among such top news outlets as Good Morning America, Today, CNN, Dr. OZ, New York Times, MONEY Magazine, Consumer Reports, Forbes and many more. In addition, Andrea's stories have been published among leading publications and sites such as Yahoo!, AOL Daily Finance, CNN Money, Huffington Post, LearnVest and New York Daily News. Check out Andrea's demo reel or visit her website at AndreaWoroch.com for more information about booking an interview or requesting an original written article. You can also follow her on Twitter or Facebook for daily money tips.