Guest post by Andrea Woroch
When you respond to the mention of Pikachu with, "bless you!," you know you're aged out of the latest app craze. Pokemon GO is inescapable right now, whether you're grocery shopping, watching the evening news or simply driving your car. The game, which reportedly has about 9.5 million active daily users despite debuting just a few short weeks ago, has increased smartphone-related oblivion to an all-time high, resulting in car accidents, robberies, breakups and a few near-death experiences.
Despite the apparent omnipresence of these cartoon creatures, not everyone is overcome with the desire to catch them. If you prefer to use your smartphone to find something you actually need, consider the following app recommendations that don't require the ceaseless pursuit of pocket monsters.
Find fee-free ATMs with ATM Hunter.
According to recent reports, the average out-of-network ATM withdrawal fee is $4.52. That's the cost of a fancy latte just to access your own funds! Use the ATM Hunter app to find nearby cash withdrawal machines that won't charge you fees and save that money for your next caffeine fix.
Find inner peace with Calm.
Who couldn't use a little calm these days? This app offers guided meditation to newbies who are interested in the practice but aren't sure where to start. While the free app has plenty of great content, users can upgrade to paid subscriptions for $9.99 per month or $39.99 a year for access to more robust meditation programs.
Find coupons and savings with Coupon Sherpa.
Don't fear this cartoon character: Coupon Sherpa lists coupons for real savings from top national brands and local shops and services. For example, you can currently use a Home Depot coupon to save $5 off your $50 purchase. The "nearby" function also highlights offers available near your location, including local restaurants, hair salons and other service providers.
Find happy hour deals with Happy Hour Finder.
Observing the downward spiral of humanity into the make-believe world of Pokemon GO calls for a stiff drink. Use the Happy Hour Finder to locate the best booze specials at nearby restaurants and pick your poison accordingly without blowing your budget.
Find new digs using HotPads.
Sick of your roommate? Find a new room or place with HotPads. The app features apartment listings nationwide along with neighborhood details, such as nearby schools and a "walk score" of the area to help you pick a place to live that suits you best.
Find a place to go using Sit or Squat.
When you gotta go, you gotta go, right? This app identifies nearby public restrooms on a map offering user reviews and ratings to help you find a clean place to stop.
Find the fastest route with Waze.
Wherever you're heading, this community-based traffic and navigation app will get you there sans construction slow-downs and insidious rubber neckers. You'll get real-time traffic and road information from other drivers in your area, saving you time and gas money on your daily commute.
Find your travel deets with TripCase.
Frequent fliers take note: TripCase is your ultimate digital travel assistant. The app sends notifications about flight delays, gate changes and baggage claim information, often more quickly than the airlines themselves. Plus, you can also store hotel, transportation, meeting and entertainment confirmations and reservations for quick reference.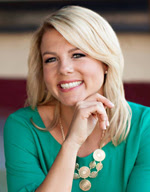 Andrea Woroch is a money-saving expert who transforms everyday consumers into savvy shoppers by sharing smart spending tips and personal finance advice. As a sought-after media source, she has been featured among such top news outlets as Good Morning America, Today, CNN, Dr. OZ, New York Times, MONEY Magazine, Consumer Reports, Forbes and many more. In addition, Andrea's stories have been published among leading publications and sites such as Yahoo!, AOL Daily Finance, CNN Money, Huffington Post, LearnVest and New York Daily News. Check out Andrea's demo reel or visit her website at AndreaWoroch.com for more information about booking an interview or requesting an original written article. You can also follow her on Twitter or Facebook for daily money tips.
Hammer & Anvil MK-ENG600 Professional Supercardioid Shotgun Microphone
Adorama.com
$139.95
The Hammer & Anvil MK-ENG600 Professional Supercardioid Shotgun Microphone (ENG600) is a professional XLR microphone for serious videographers. Most amateur videographers won't have the equipment required for connecting XLR microphones to their video equipment. The ENG600 can be mounted on-camera in the hot shoe, onto a boom pole, onto a tripod, onto a cold shoe, or hand held.
At $139.95, the HAAMKENG600 is a bargain when compared to other microphones of this quality. By comparison, microphones of this quality range in price from $199.95 at the low end and top out around the $600 mark.
For you audiophiles who understand all the details, here are the ENG600's specifications:
Type:    Supercardioid Directional Condenser microphone
Frequency Response:    30-20,000 Hz
Sensitivity:    -33dB +/- 1dB / 0dB=1V/Pa, 1kHz
Signal to Noise Ratio:    80dB or more
Output Impedance:    Phantom – 300 Ohm or more, Battery – 600 Ohm or more
Power:    1.5V AA Battery or 48V phantom
Plug:    Mini-Pin Plug (3.5mm) & 3 Pin XLR
Length:    380mm
Net Weight:    146g
Filter:    Low-cut, Switchable
Why it's Frugal: The Hammer & Anvil Professional Supercardioid Shotgun Microphone (HAAMK-ENG600) is frugal because it is a high quality, professional microphone that is half the cost of its competitors, plus it includes the XLR to 3.5mm connector (A $10+ value), and the "dead kitten" wind muff (A $25+ value). It also features phantom power and power from a simple AA battery. Frugal.
The ENG600's proof is in the demo that I recorded using my iPad as a video device in the video. The audio is excellent even with the ceiling fan and two computers on just next to me. The audio is clear and I'm not peaking as I usually do with microphones of lower quality. Professional audio also doesn't have too much bass in it or amplify any particular range, but rather replicates accurately.
The ENG600 is an all-around great microphone and this won't be the last you'll hear of it in my videos. I'm pretty sure that this microphone is going to be my professional "go to" microphone for stationary, as well as, walking around video using my iPad and my video camera. The XLR interface makes it an excellent choice whether you're using it directly from XLR to the camera, to an audio recorder, or through the 3.5mm converter.
This microphone is great for interviews, documentaries, and YouTube audio capture. The size of the ENG600 (15 inches) is impressive as well as its ability to pick up sound directionally in front of it. It has a standard cardioid pickup pattern, but on supercardioid mode, its reach extends to grab input from several feet away, while still filtering out unwanted side and back noise. Although the ENG600's size seems daunting, you'll appreciate it once you hear the audio. It's true that you might "stick out like a sore thumb" where you're recording, but the results and the price speak for themselves.
I've never seen a bad review of this microphone and you're not likely to find one. The ENG600 is a lot of bang for the buck. I highly recommend it and I really love the quality of construction, its ease of use, the incredible shock mount (spare bands included in the package), the wind muff, and the XLR to 3.5mm converter cable. The only thing missing is the three pole to four pole converter so that the microphone can be used with iPhones and iPads. I know that's not a requirement, but it would be a 'nice to have.' It's an absolute winner.
Rating: 9/10
Recommendation: If you're serious about audio, buy it. Buy two and realize that you're still under budget.
Hammer & Anvil MK-SLR100 Directional Condenser Microphone
Adorama.com
$39.95
All microphones are not created equal. That statement is an overly obvious one to those of you who are in the filmmaking or videography game. However, not everyone knows it. There seems to be this highly outspoken rule that great audio is better than great video. In other words, if your video is mediocre, it doesn't matter if your sound is great. And no matter how great your video is, if your audio is poor quality, then the whole thing is poor quality. It doesn't seem fair does it? Well, it isn't, but since people love great audio, there's only one thing to do: Purchase great audio equipment for your videos.
The problem with creating great audio is that it's not cheap to do it. But anything worth doing is worth doing right, so save your money for better equipment. There are some exceptions to the more expensive equipment rule making a better audio product. Hammer & Anvil products transcend that rule. In fact, I'd say that they break it. The HAAMKSLR100 (SLR100) microphone is one of those exceptions. Sure, you can spend more, but you won't really get more. The SLR100 microphone is a directional condenser mike that delivers great audio for under $40.
Type:   Directional Condenser microphone
Frequency Response:    38-20,000 Hz
Sensitivity:    -40dB +/- 3dB / 0dB=1V/Pa, 1kHz
Signal to Noise Ratio:    75dBOutput
Impedance:    <1k Ohm
Power:    1.5V AAA Battery
Plug:    Mini-Pin Plug (3.5mm)
Dimensions:    109x75x45mm
Net Weight:    52g
I like the SLR100. It's small, compact, has its own power (AAA battery), has a pop screen, and a "dead kitten" for windy outdoor shooting. You can attach it to a hot or cold shoe or directly to a tripod mount. It also sports a shock mount of sorts on the base. It's a complete video camera shotgun microphone that delivers very good sound for a small price.
Why it's Frugal: The HAAMKSLR100 condenser microphone is frugal because it is inexpensive ($39.95), but yet delivers great audio. If you're on a budget, this is a perfect audio unit to start with. It's frugal because you get a lot of audio quality for a little money and you can use it with your iDevices, if you buy an adapter/converter
Now, you're probably asking, "What are the practical applications for this microphone?" That's a good question. If you're a YouTuber who doesn't want to be wired to a lavalier microphone or dish out hundreds of dollars for audio that's imperceptibly better, then this is the mike for you. Would I use it for filming a documentary that's going on Netflix? Probably not. Not because it isn't a great little microphone; it is, but Hammer & Anvil offers some very reasonably priced professional directional microphones for about $100 more and they're just too tempting to resist. For example, I'm actually reviewing the HAAMKENG600 microphone as I'm writing this post.
The HAAMKSLR100 microphone will do just about anything you want it to do and, as I pointed out in the review video, for a few dollars, you can buy a three pole to four pole converter and use this microphone on your iPad or on your iPhone as an external shotgun audio capture device. Awesome.
It's awesome because you don't have to blow a lot of extra money buying a microphone specifically designed for your iDevices. You can use this one everywhere and that's a very good thing.
One of the things that I really love about the SLR100 is that when you turn on the mike, you can see clearly that it's on because of the green light on the back near the ON/OFF switch. I've seen complaints on much higher priced microphones that don't offer this basic feature. Bravo to the folks at Hammer & Anvil for providing that much needed feature.
Why am I making such a big deal about the ON light, you ask?
Well, after you run down a lot of batteries because you left your mike ON, you'll understand why. The light clearly lets you know when the unit is ON and when it is OFF. To me, that feature alone is worth $40.
I'm quite pleased with the sound quality that I get from the SLR100. It's quiet where I need it to be and it picks up sounds that I want it to and all for the price of an afternoon matinee. I'm sold on it. As I said in the video, it's a solid microphone and deserves the rating I give it.
Adorama.com is a top-notch camera and accessory store for the amateur and the professional alike. This microphone is perfect for those who need something better than the built-in microphones on DSLRs, video cameras, and iDevices.
Rating: 8/10
Recommendation: Buy it for all your general video creation needs. It's not a pro-grade microphone, but it's darn nice for $40.
Categories:
Product Review
adorama.com, audio, condenser microphone, documentaries, filmmaking, HAAMKSLR100, hammer&anvil, iPad, iPhone, sound, videography, vlogging
June 23, 2016 – IK Multimedia is pleased to announce that iKlip® A/V, the first broadcast mount for professional audio and video recording with smartphones is now shipping. iKlip A/V now gives broadcasters, videographers and digital storytellers the ability to capture and monitor professional-quality audio for their videos on the go using its integrated high-quality XLR mic preamp with phantom power and built-in wireless receiver support. It also helps deliver a steady picture thanks to its secure smartphone holder and ergonomic handgrip. iKlip A/V gives everyone the power to use their smartphone or compact video camera as a full-featured broadcasting solution with professional quality audio.
Exceptional audio
Until now, getting pro quality audio while shooting video on a smartphone had been a challenge. Developed in Italy with input from professional field reporters and broadcasters as a cost effective – and more readily available – alternative for field reporting, iKlip A/V is designed to help videographers capture professional quality audio for their mobile video productions. iKlip A/V is also perfect for mobile reporting through online media outlets or social channels like Facebook, Periscope or Snapchat, or smartphone filmmaking for YouTube, Vimeo or Instagram. It features an integrated microphone preamp with gain control that lets users record with high-quality external microphones thanks to its XLR input. iKlip A/V also delivers 48V phantom power for high-end condenser mics using two AA batteries and features a built-in support bracket that can hold most popular wireless microphone receivers. Its input gain control, headphone monitoring output and 1/8″ TRRS audio output ensure a great signal no matter what microphone or device is used providing streamlined recording experience.
Steady and secure
iKlip A/V features a large ergonomic handheld grip and an expandable smartphone holding bracket that shares the same technology as IK's iKlip Xpand Mini and the iKlip Grip for ultra-steady shooting. It can securely hold any iPhone, iPod touch or Android device with a screen size from 3.5″ to 6″. iKlip A/V can also be attached to a monopod or tripod thanks to the standard female threads on the underside. Its smartphone holder bracket can be detached and replaced with a compact video camera thanks to its standard camera mount. No matter how it's used, iKlip A/V delivers an effortlessly stable picture quality.
Completely connectible
iKlip A/V works with any smartphone or camera that accepts a 1/8″ (3.5mm) TRRS (CTIA/AHJ wiring standard) audio input. With an optional iLine Camera Adapter cable, iKlip A/V can be used with any camera that has an auxiliary microphone TRS input, meaning that it can deliver great broadcast-quality results with any compatible device that can either fit on its grip or fit on iKlip A/V's standard camera mount.
Pricing and availability
iKlip A/V is available now from photo/video, music and electronics retailers worldwide, and from the IK online store, for only $/€179.99 (excluding taxes).
For more information, please visit www.iklipav.com
While Mom still receives the bulk of the attention (and consumer dollars) for Mother's Day, dear ol' Dad has made some strides in recent years. According to the National Retail Federation, spending on Dad for Father's Day will reach an all-time high this year, to the tune of over $14 billion. Among the most popular gifts for fathers is "special outings" like dinner and brunch, proving that old adage "the way to a man's heart is through his stomach."
With nearly half (47 percent) of consumers planning to wine and dine Dad for Father's Day, Coupon Sherpa rounded up 18 Father's Day Food Freebies & Dining Deals in a new blogpost. Here's a taste of what Dad has to look forward to on June 19:
1. Firehouse Subs
Gift Dad with a free medium sub when you buy a sub, chips and a drink with a Firehouse Subs coupon on June 19.
2. Francesca's Restaurants
Dads eat free with purchase of an entree on June 19.
3. Hooters
Get 10 boneless wings free on June 19 when you buy any 10 wings for Dad.
(Editor's note: If mom lets you go to Hooter's, that is.  ;-))
4. HotShots Sports Bar & Grill
Participating locations will gift dads with his choice of a free HotShots Burger, small order of wings or 9-inch 1-topping pizza and drink (soft drink or domestic draft beer) on June 19.
5. Shoney's
Fathers get a free slice of pecan pie and a chance to win one of two gift cards to Home Depot on June 19.
6. Spaghetti Warehouse
Fathers get their choice of a free entree — either lasagne or Original Recipe Spaghetti — plus a chance to win a $50 or $100 Spaghetti Warehouse gift card through the restaurant's #SWLovesDads Facebook campaign.
7. TCBY
Froyo-loving dads receive a free small (6 oz) yogurt on Father's Day.
8. Wienerschnitzel
Everyone's favorite hot dog chain is offer free chili dogs to dads on Father's day with a printable Wienerschnitzel coupon and "proof of fatherhood."

CouponSherpa.com is the premier resource for online and in-store coupons, providing users with coupons they can trust and helping consumers save money and live more frugally. The Coupon Sherpa mobile app was the first mobile app to offer savings from national retailers and is available for free from iOS and Google Play.
New York, NY – May 31, 2016 – Adorama, one of the world's largest photography, video, audio, imaging and electronics retailers, is taking over 18th Street (between 5th and 6th Avenues) once again for the 6th annual Adorama Sunday Family Funday Street Fair on June 5th from 10 AM to 4 PM. Free for all to attend, the Street Fair is the perfect summer kickoff for families, sports fans and tech gurus alike. Join hosts Adorama, Intel and Canon for carnival games, meet and greets with superstar football players like New York Giants' wide receiver Odell Beckham, Jr., complimentary photography workshops and more – and enjoy a free serving of popcorn* to celebrate! Attendees 18 and up will even have the chance to win a Samsung 55" Class 4K SUHD Smart LED TV simply by registering online. Don't miss a packed day of fun in Manhattan!
Get a sneak peek of this year's Adorama Sunday Family Funday Street Fair
*Coupon available on Adorama Street Fair landing page
Exclusive Meet and Greet Opportunity with Odell Beckham, Jr.
What better way to memorialize the day than a photo opportunity with New York Giants star Odell Beckham, Jr.? Be sure to arrive early for a special chance to meet and get a photograph with the NFL wide receiver between 1 PM and 3 PM.
Also in attendance will be a number of other New York Giants players, who will be joining in on the festivities in the afternoon. Meet and greet players include:
Joe Morris, NY Giants (1982-88), member of the 1987 Super Bowl XXI Champions;

12 PM – 2 PM

David Diehl, NY Giants (2003-2013), 2X Super Bowl Champion (XLII & XLVI);

12 PM – 2 PM

Chris Snee, NY Giants (2004-2013), 2X World Champion;

11 AM – 1 PM

Shaun O'Hara, NY Giants (2004-2010), 2007 World Champion;

11 AM – 1 PM
Shop the Latest Photo, Video, Audio and Electronics Gear from Top Industry Vendors
Visit vendor tables up and down the block to sample the latest offerings in photo, video, audio, electronics and more at the Adorama Street Fair. Attendees will also be privy to news on Adorama deals and discounts on products available that day at the Adorama superstore, located at 42 W. 18th Street.
Street fair vendors will include AdoramaPix, Adorama Trade, Alienware, Apple, Asus, Audio Technica, Bose, Canon, Dell, Fender, Fuji, Intel, Lenovo, Lexar, LG, Manfrotto, Nest, Nikon, Olympus, Panasonic, Pelican, Polk, Ricoh, Samson, Samsung, SanDisk, Sennheiser, Shure, Sony, Tamron, Tascam and Wacom.
Enter to Win a Samsung 55" Class 4K SUHD Smart LED TV
Street Fair attendees aged 18 and older are invited to enter Adorama's Samsung 55" Smart LED TV raffle giveaway. The Samsung 55" Smart LED TV features revolutionary Quantum Dot nano-crystal technology, sharp high dynamic range, 4K ultra high definition and smart features for the optimal viewing experience. For more contest details, please visit the Sunday Family Funday raffle giveaway page.
Help in the Fight Against Cystic Fibrosis with Boomer Esiason
Looking to give back to the NYC community? Join Boomer Esiason of WFAN's Boomer & Carton Show at the Street Fair, who will be there to raise money to help in the fight against Cystic Fibrosis. Stop by the WFAN booth between 1 PM and 3 PM to meet Boomer, and any time between 10 AM and 4 PM to make a donation to the Boomer Esiason Foundation.
Learn Photography from the Experts in the Adorama Learning Center Tent
Throughout the day, Adorama photography experts will be on hand to give complimentary workshops and tutorials on the latest photography techniques, tips and tricks. From novice to professional, every Street Fair attendee will walk away with a new perspective on the craft. Stop by the Adorama Learning Center Tent to meet with and hear from the following photographers:
Al Espinosa –

11 AM

Miguel Quiles –

12 PM

Tamara Lackey –

1 PM

David Bergman – 2 PM
Daniel Norton –

3 PM
ADORAMA: More Than a Camera Store
Adorama is more than a camera store – it's one of the world's largest photography, video, audio and computer retailers. Serving customers for more than 40 years, Adorama has grown from its flagship NYC store to include the leading online destination for imaging and consumer electronics. Adorama's vast product offerings encompass home entertainment, mobile computing, and professional video and audio, while its services include an in-house photo lab, AdoramaPix; resources and gear for photographers, filmmakers, production studios, broadcasting and post houses, and recording artists through Adorama Pro; pro equipment rental at Adorama Rental Company; and the award-winning Adorama Learning Center, which offers free creative education in online channels such as the popular Adorama TV.
Adorama is listed as one of the top five electronics retailers by Consumer Reports, "Best of the Web" by Forbes.com, Internet Retailers Top 100, and is the official Electronics Retailer of the NY Giants.
Visit ADORAMA at www.adorama.com.
Raleigh, N.C. – May 18, 2016 – The Sixth Flag, Inc. announced today that the company has been included in the "Cool Vendors in Endpoint Computing, 2016"report by Gartner. This report examines innovators in endpoint computing. Companies recognized in the report were selected because their technologies or solutions are innovative, impactful and intriguing.
Each year, Gartner identifies new "Cool Vendors" in key technology areas. Cool Vendors are reviewed in a series of research reports evaluating their products and services.  The Sixth Flag was specifically recognized for its Desktop-as-a-Service as a true cloud- based solution. The Gartner report states "products that require no special software on the endpoint and are OS-neutral are especially better in that they can enable CYOD and BYOD — and effectively allow users to pick the device of their choice." By using standard web browsers, The Sixth Flag (TSF) actively supports growing organizational mandates for BYOD.  Furthermore, TSF's patent-pending watermarking technology known asdewdrop.tsf offers strong protection for organizations concerned about the loss of intellectual property.
"We are honored to be selected by Gartner as a 2016 Cool Vendor for Endpoint Computing. We believe it validates our vision of delivering a true cloud orchestrated and delivered Desktop-as-a-Service," said Pete Kofod, Founder and CEO of The Sixth Flag. "We will continue to raise the bar by adding groundbreaking capabilities to our offering, extending a solution that is simple, secure, easy to manage and that won't break the bank."
The ability to securely deliver Windows(tm)-based applications to a distributed and dynamic work force continues to challenge technology leaders.  According to Gartner, technology leaders should "plan to provide Win32 applications virtually or remotely in a container to users, or as part of DaaS to enable more agile management and diversity for user endpoint devices."  Pete Kofod agrees with this assertion and states, "the ability to confidently and securely deliver legacy applications to remote users is a recurring problem facing our customers."
Gartner points out "Desktop-as-a-Service (DaaS) is maturing; I&O leaders can now run DaaS in HTML5 browsers without additional software and there are now options to purchase short-term DaaS services leveraging pay per use and accelerated speed of deployment for temporary or seasonal needs."  From its inception, The Sixth Flag has recognized this need.  Darren Witmer, Vice President of Business Strategy, concurs.  "We are seeing requests for short term and dynamic pricing in DaaS solicitations, particularly from mid-market and enterprise customers.  We believe that The Sixth Flag is uniquely well suited to meet such demands."
Since its debut, The Sixth Flag has been transforming DaaS with its award-winning solution. Easy to integrate and deploy, the company's clients have reported great results in delivering legacy applications to remote users where uncompromised performance, global availability and ground-breaking security is paramount.
Reference: Gartner Cool Vendor Endpoint Computing, May 11, 2016
Gartner Disclaimer: Gartner does not endorse any vendor, product or service depicted in its research publications, and does not advise technology users to select only those vendors with the highest ratings or other designation. Gartner research publications consist of the opinions of Gartner's research organization and should not be construed as statements of fact. Gartner disclaims all warranties, expressed or implied, with respect to this research, including any warranties of merchantability or fitness for a particular purpose.
About The Sixth Flag, Inc.
The Sixth Flag Inc, is a Raleigh, North Carolina-based  Desktop-as-a-Service firm for global teams and organizations in need of Remote Desktop Management solutions.  Launched in 2015, TSF provides a web-based, cost effective and secure throw away desktop for today's global, mobile teams. Its cloud-based, HTML-rendered Desktop-as-a-Service requires no dedicated hardware, thereby eliminating the need for organizations to spend on capital outlay. With nothing more than a browser, users can access their corporate desktop from anywhere in the world, whether from a laptop, desktop, or tablet.  Because user data is not stored on the local device, loss of a device does not represent compromise of sensitive organizational data. For more information, visit www.thesixthflag.com