Guest Post by Andrea Woroch
For gadget heads and Apple fans, the wait is over. The much-anticipated press event held by Apple every year is scheduled forSeptember 7, at which the company is expected to unveil new iPhones and possibly new MacBook Pros and the Apple Watch 2.
While early adopters are likely making plans to line up at the nearest Apple store, the average consumer would rather not pay full price for the latest-and-greatest gadget. To help reduce the cost of your next smartphone upgrade or replacement, follow these seven tips.
Check competitor offers.
Whenever Apple releases their newest iPhone and other devices, competitors often feel the burn with a drop in sales and offer discounts in an attempt to grab attention away from Apple products. In the past, we've seen retailers like Walmart and Best Buy as well as wireless carriers such as Verizon and AT&T slash prices on Samsung, LG, Motorola and other Android devices. Keep your eyes peeled for similar deals this year!
Save big on previous models.
With the arrival of the iPhone 7, prices of previous-generation iPhones typically drop by as much as $150. Since the design and functional differences between the iPhone 6 and iPhone 7 are reportedly minimal, buying a previous-generation iPhone at a reduced rate is hardly a compromise. Same goes for Android devices: the Samsung Galaxy S6 was offered for just $1 with a two-year contract in April of this year, ahead of the S7 release.
Search for refurbished.
One of the best ways to save on any smartphone is to search for deals on previously-owned and certified options across brands and carriers including Apple, Samsung, AT&T or Verizon to save 20% to 40%. Even sites like Overstock offer certified-refurbished phones. For example, a refurbished iPhone 5s Unlocked GSM starts at $381.99, compared to $450 for a new iPhone 5s from Apple.
Wait it out.
Jumping on the latest release of any new gadgets means you're going to pay a premium. Wait for deals to come out later in the year and mark your calendar for Cyber Monday, the one day every year that Apple releases deals on their popular gadgets. Last year, for example, Best Buy offered the iPhone 6s for $99.99 with a two-year activation with Verizon during Cyber Week, a $100 price drop from when the phone was released in September.
Repair first.
If you're considering upgrading or buying a new phone because of a faulty mechanism or cracked screen, consider repairing it first before shelling out big bucks for a new one. Common issues such as cracked screens, broken charging docks and diminished battery life can be fixed for low fees at sites like RapidRepair.com, saving you hundreds of dollars.
Unload your old device.
Once you buy your upgrade or new device, think about what to do with the old one. Sites like Gazelle.com pay surprisingly well for a number of phone models. For instance, a quick search revealed that they offer $168 for an unlocked iPhone 6S 64GB in good condition and $45 of a Samsung Galaxy Tab 3 10.1 tablet. Otherwise, Apple offers their own trade-in program, while retailers like Walmart and Best Buy are also getting in on the action.
Buy extras online.
Spending on a new smartphone doesn't end with the device. You'll likely buy a case, screen protector, additional chargers or even upgraded headphones (especially if the iPhone 7 doesn't have a headphone jack, as rumored). Before loading up with these extras from a traditional retailer or your wireless carrier, know that most stores mark up mobile accessories by up to 60%. Instead, save big by shopping for these accessories online at sites like Amazon or AccessoryGeeks, and search for coupons before checkout. For example, deals' site CouponSherpa.com recently featured several Amazon promo codes for $4 to $7.50 off popular iPhone accessories.
Keep an emergency smartphone stash.
30% of smartphone users admit to breaking their device by dropping it, while others cite irreparable water damage. Though Apple's new upgrade program includes coverage for up to two incidents of accidental damage, the best insurance comes in the form of an emergency fund. Set aside a few hundred dollars in a separate account to cover the full cost of replacing your device.
Feel free to share "iPhone 7 Release: How to Save Money on Smartphones" with your audience, giving proper attribution to the source.
###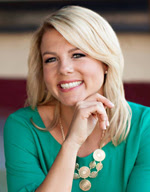 Andrea Woroch is a money-saving expert who transforms everyday consumers into savvy shoppers by sharing smart spending tips and personal finance advice. As a sought-after media source, she has been featured among such top news outlets as Good Morning America, Today, CNN, Dr. OZ, New York Times, MONEY Magazine, Consumer Reports, Forbesand many more. In addition, Andrea's stories have been published among leading publications and sites such as Yahoo!, AOL Daily Finance, CNN Money, Huffington Post, LearnVest and New York Daily News. Check out Andrea's demo reel or visit her website at AndreaWoroch.com for more information about booking an interview or requesting an original written article. You can also follow her on Twitter or Facebook for daily money tips.
Categories:
Contributed Articles
Andrea Woroch, Android, Apple, budget, frugal solutions, frugality, Galaxy 7, iPhone, iPhone 7, money, money saving, Samsung, Samsung Galaxy
New York, NY – August 11, 2016 – Adorama, one of the world's largest photography, video, audio, imaging and electronics retailers, has just announced the latest star power to join
"Top Photographer with Nigel Barker" – Canon Explorer of Light with 13 Sports Illustrated covers among many other credentials, David Bergman, and fashion photographer Emily Soto. David and Emily will be joining Nigel Barker for the sports and fashion photography challenges, respectively.

With just two days left to enter a photograph (entries close Friday, August 12th), "Top Photographer with Nigel Barker," sponsored by Canon, is a reality web series competition that will air on AdoramaTV featuring five hand-selected photographers from across the nation competing in photo challenges for the chance to become the next Top Photographer. Enter now for your chance tocompete in AdoramaTV's "Top Photographer with Nigel Barker" today!

Each episode of "Top Photographer with Nigel Barker" will feature a new photography challenge focused on a different genre of the medium. Seen many times on the pages of Sports Illustrated and photographer of numerous sporting events including the Olympics, World Series, Super Bowls and more, David Bergman will be offering his experienced eye alongside Nigel and additional sports aficionados in Top Photographer's sports photography challenge. Contestants will be getting in on some gold medal action, working with world-famous athletes to capture the perfect shot.

Contestants will also be challenged to photograph the avant-garde in a fashion shoot, with star fashion photographer Emily Soto joining the judges table. Emily made a name for herself in one of the most competitive markets and cities in the world and has since garnered more than one-million followers on Instagram and Facebook, shooting national campaigns for the likes of Claire Pettibone, Justin Alexander, Lillian West and Escape Watches, with work published by Allure, Teen Vogue, V Magazine and Nylon, to name a few. Top Photographer contenders will face-off to see who can snap the best image, evoking emotion from their subject and telling a unique story through their photography.

Airing in November, the finale of "Top Photographer with Nigel Barker" will conclude with the final two contestants competing for the title and the grand prize, valued at $50k, which includes a photography equipment package as well as a photo exhibition event in New York City hosted by Nigel Barker, to take place after the finale airs.

About the Judges:

David Bergman
Canon Explorer of Light David Bergman is a New York-based music, portrait and sports photographer. He has been Bon Jovi's official tour photographer since 2010, documenting the band on stage and on the road in more than 30 countries on six continents. In addition to his other celebrity clients, Bergman has 13 Sports Illustrated covers to his credit and has photographed numerous Olympics, World Series, Super Bowls, NBA and NCAA Championships. His high-resolution GigaPan of President Obama's first inaugural speech was viewed by over 30 million people, and he produced a 20,000 megapixel image at Yankee Stadium that was printed and displayed 130 feet wide. Bergman is an engaging and passionate public speaker and educator, and hosts a weekly web series, "Two Minute Tips with David Bergman" for AdoramaTV. He was a charter member of Apple's prestigious Aperture Advisory Board, is on the design board for Think Tank Photo, and is an AdoramaPix ambassador. Before moving to New York City in 2001, Bergman was a photojournalist on staff at the Miami Herald and covered news and sporting events around the world.

Emily Soto
Emily Soto is a photographer residing in New York City specializing in fashion photography shot with digital and film mediums. Her style blends a cinematic, ethereal beauty with raw, emotional moods and themes. Soto's bold yet playful images appear on magazine covers, in editorial spreads and campaigns for national clients. Her work has been published by Allure, Teen Vogue, V Magazineand Nylon, to name a few, and she was recently ranked #3 Fashion Photographer on the Web. Soto's recent exhibitions include London, Paris, Berlin and NYC.

Nigel Barker
Nigel Barker is an internationally renowned photographer, author and filmmaker. Best known for his participation on America's Next Top Model with Tyra Banks, Barker has created a prominent presence in the fashion and entertainment industry. He currently is the host of a weekly radio show called SiriusXM's Gentleman's Code as well as the host of Oxygen's The Face with Naomi Campbell. Drawing on his many years of experience, Nigel has published two books: The Beauty Equation and his latest book, New York Times best-seller, Models of Influence. After 20+ years in the industry, Barker is definitely one of the ultimate influencers in the photography world.

Additional judges, including internationally known, award-winning photographers, will be announced soon – stay tuned for more details!

Enter Now for a Chance to Compete in Top Photographer with Nigel Barker
Interested in competing for a chance to become the next Top Photographer? To enter, upload an authentic image taken within the last five years. 1,000 entrants will make it through to the final phase, when they will be asked to submit a 30-second video addressing a question from Nigel. Five finalists will then be chosen to move on to the filmed competition, which will take place in New York City this September.

About Top Photographer
Adorama is teaming up with photographer Nigel Barker, of America's Next Top Model fame, to host a five-episode reality competition series on AdoramaTV. Premiering late Fall 2016, "Top Photographer with Nigel Barker" will feature five talented photographers hoping to become the next "It"-photographer in the business. With the help of guest judges, including internationally known, award-winning photographers, Nigel will eliminate one photographer after each challenge to find the next Top Photographer.

About AdoramaTV
With nearly 48 million views since debuting on YouTube in 2010, AdoramaTV is the preeminent source for videos related to the photography, film and music community. Of course we have new product releases and gear reviews, but what sets AdoramaTV apart is how we connect with our viewers to deliver engaging content, which includes our flagship AdoramaOriginal series "Through The Lens"; "Breathe Your Passion with Vanessa Joy"; "2-Minute Tips with David Bergman"; and "Exploring Photography with Mark Wallace."

ADORAMA: More Than a Camera Store
Adorama is more than a camera store – it's one of the world's largest photography, video, audio and computer retailers. Serving customers for more than 40 years, Adorama has grown from its flagship NYC store to include the leading online destination for imaging and consumer electronics. Adorama's vast product offerings encompass home entertainment, mobile computing, and professional video and audio, while its services include an in-house photo lab, AdoramaPix; resources and gear for photographers, filmmakers, production studios, broadcasting and post houses, and recording artists through Adorama Pro; pro equipment rental at Adorama Rental Company; and the award-winning Adorama Learning Center, which offers free creative education in online channels such as the popular Adorama TV.

Adorama is listed as one of the top five electronics retailers by Consumer Reports, "Best of the Web" by Forbes.com, Internet Retailers Top 100, and is the official Electronics Retailer of the NY Giants. Visit ADORAMA at www.adorama.com.
Raleigh, N.C. – August 10, 2016—The Sixth Flag,  a leading Enterprise Desktop-As-A-Service solution, today announced that it has been identified as a representative vendor in Gartner's recently published Market Guide for Desktop as a Service report authored by Nathan Hill, Tiny Haynes, Michael A. Silver, and Federica Troni, published August 1, 2016.
"We are delighted to again be mentioned by Gartner among DaaS vendors. Our just released concurrent pricing model, also highlighted in the report, offers customers flexibility regardless of company size. With the increased demand for enterprise BYOD, The Sixth Flag offers an attractive alternative to furnishing end users with costly hardware.  BYOD and complementary solutions like The Sixth Flag not only reduce hardware costs but also full lifecycle management, including asset tracking and recovery," said Pete Kofod, Founder of The Sixth Flag, Inc.
In their report, Gartner notes the importance of considering full lifecycle DaaS solutions, "DaaS vendors are learning the nuances of workspace and application life cycle management beyond "simple" image hosting to develop more comprehensive solutions."
"We are confident that with an adaptable pricing schedule and a BYOD-friendly service offering, organizations will find The Sixth Flag to be a highly compelling alternative to traditional VDI," said Shane Yocum, VP Business Development at The Sixth Flag, Inc.
Enterprise technology leaders should consider two circumstances in which BYOD is particularly attractive:
The first is the continued move to web-based applications.  With more applications relying on only a browser, end point management is dramatically simplified, a key driver of BYOD adoption.  With the increasingly rich capability of HTML5, even complex applications such as VDI can be delivered as a pure web-based application.
The second is application delivery from public infrastructure service providers.  Because BYOD is particularly relevant for remote or mobile users, the ability to pair CAPEX savings at the client endpoint with savings in the premise datacenter make for a compelling value pairing.  Enterprise IT managers are then allowed to focus on what truly "pays the bills", delivering applications to users that increase individual an organizational effectiveness.
The Sixth Flag is a web-based VDI as a service offering delivered from public infrastructure.  With BYOD, there is no CAPEX in most configurations and operating costs can be tightly adjusted to match changing business conditions.
Gartner does not endorse any vendor, product or service depicted in its research publications, and does not advise technology users to select only those vendors with the highest ratings or other designation. Gartner research publications consist of the opinions of Gartner's research organization and should not be construed as statements of fact. Gartner disclaims all warranties, expressed or implied, with respect to this research, including any warranties of merchantability or fitness for a particular purpose.
About The Sixth Flag, Inc.
The Sixth Flag Inc, is a Raleigh, North Carolina-based  Desktop-As-A-Service firm for global teams and organizations in need of Remote Desktop Management solutions.  Launched in 2015, TSF provides a web-based, cost effective and secure throw away desktop for today's global, mobile teams. Its cloud-based, HTML-rendered Desktop-As-A-Service requires no dedicated hardware, thereby eliminating the need for organizations to spend on capital outlay. With nothing more than a browser, users can access their corporate desktop from anywhere in the world, whether from a laptop, desktop, or tablet.  Because user data is not stored on the local device, loss of a device does not represent compromise of sensitive organizational data. For more information, visit www.thesixthflag.com.
Why workers are a threat organizations can no longer ignore
By Stacy Leidwinger, VP of Products at RES
When one thinks about keeping the home and family secure, the first thought is to take up residence in a secure location – ideally, a guarded and gated community. The second is to carefully secure the perimeter of the house itself: the doors and windows – the points of ingress. Sensors are wired to each opening, cameras and motion detectors are aimed at carefully selected places, and monitoring is switched on. When it's all plugged in and working, we are confident that our homes are safe. But we also need to keep track of the residents of the home and ensure their cooperation with security measures. Who has a key? Or a garage door opener? Do they routinely close and lock the windows? Because even the finest perimeter defenses are readily breached by the actions, intentional or not, of residents. What can happen when someone leaves a key under the doormat for an expected visitor? Or a garage door is mistakenly left open as the owner drives off to work?
In our gated community example, our traditional defense is focused on securing entry and exit points, and assuming that residents will make no action to breach security. And in the vast majority of cases that will prove just fine. But we in our houses are not continually subject to attackers seeking to trick or cajole us into one simple mistake; a mistake that, once taken, will crack the most airtight security, exposing our homes to the depredations of criminals.
When cybersecurity measures are focused entirely on the perimeter, the organization does nothing to mitigate its greatest risk: the workers whose actions can breach the most secure perimeter defense with a single, careless mouse click.
Secure perimeters require secure workers
An organization's workers are its chief assets – the means by which value is delivered. But they're also a massive liability in terms of cybersecurity. And new trends within the technology-enabled workforce are making things far worse.
Today's IT organizations are expected to equip their workforces with the devices that make the most sense for the organization, while also satisfying the ever more demanding individual worker. Whether it's supporting preferences between Mac and PC, providing immediate access to apps and services, or allowing workers to use their own mobile devices for work, the workspace has truly become digitized – and therefore more vulnerable, compared to the days when each worker had his or her own locked-down desktop PC, and worked exclusively from the office. But as IT continues to support mobile work-style requirements, a whole slew of security-related IT issues are being raised; and the most serious threats to today's security are stemming from the inside.
In a time of "do more with less," IT departments are struggling to provide basic protections against malware, ransomware and spyware, and to secure firewalls to prevent outsider attacks. But is enough attention being paid to those they trust the most – their own workers?
This insider threat is no secret. A recent global study by Kensington entitled "Voice of IT" revealed that IT executives pegged the following as their biggest pain points when it comes to IT: human error, lack of process and workers not following established processes.
What can companies to do streamline IT processes and find solutions to insider threats? After all, within the "gated community" of organizational security, the user is the last line of defense.
A Gap too Big to Span?
One of the biggest debates in recent years when it comes to the digital workspace is bridging the gap between worker enablement and security. It's an old conundrum in IT: new technologies are constantly being layered into the infrastructure, but hardly anything is ever thrown away. The result is a hodgepodge of hybrid technologies seeking to solve the same problems. And this is far from invisible to workers, who are often required to shift from app to app, from physical to virtual, in an awkward sequence of steps that has them longing for the relative simplicity of the consumer technologies they enjoy at home.
And IT security is perhaps the greatest culprit in the disruption of worker productivity. Is your organization overwhelming your workers with too many checkpoints to cross and too many updates to install? Are your existing security systems working together? And if so, are they working together seamlessly?
Organizations must create a safety net around their workers – the risks of cyberattack are too great to do otherwise – but they must do it in a way that doesn't inhibit individual productivity, allowing workers to work when and where they choose, on the devices that are most productive for them. And all this must be accomplished with safety controls in place to prevent them from being the source – witting or otherwise – of security threats.
Yes, there are Solutions
IT must be continually on the defensive, protecting workers and the infrastructure from easy-to-make, yet potentially tragic mistakes. And, good news: there are several decisive steps an organization can make that will secure the organizational community without undue hampering of workers.
Deploy automated, context-aware access controls
Automate the many processes and workflows that govern the access each worker has to apps, databases and services within his or her digital workspace. Technology is available now that will:
Govern what resources can be accessed for each person, based on their immediate working contexts (including the devices being used, physical locations and time of day)
Automatically provision and de-provision those resources as needed based on that working context
Track that access gathering data necessary for guaranteed, easy audits.
Low-maintenance whitelisting with automation
Human behavior is your greatest security risk. And today's cybercrooks are becoming increasingly creative in their attempts to exploit human inattention. Context aware whitelisting and blacklisting can ensure that only permitted apps can be executed; and the list of permitted apps can be governed by IT based on what the business chooses to allow, and each individual worker's context at the moment access is attempted. Whitelisting adds a thick layer of protection by only allowing approved executables to be opened.
Although many organizations have some form of whitelisting in place, maintenance burdens can be high for traditional solutions. A new approach can not only use automation to better maintain the whitelist, but can add user safeguards by automatically verifying unique file signatures. This ensures that the files being executed are authentic and that workers aren't being tricked into opening different infected files.
Automate the onboarding and offboarding of workers
More than 13% of workers can still access a previous employer's systems using their old credentials. And there's much more. In a study on rogue access, Intermedia found that 89% of ex-workers retain access to at least one app from a former employer. 49% actually logged into an account they were supposed to no longer have access to. 45% retained access to confidential data.
When employees leave the organization, that is the moment they pose perhaps the greatest risk to the organization. IT must tightly integrate de-provisioning processes into existing human resource apps, project management systems and other enterprise identity stores. Doing so allows worker access qualifications to be automatically managed and altered each time a worker's identity status is changed in those systems. With a more holistic approach to identity lifecycle management, organizations can significantly improve productivity, compliance and security – and prevent former employees from exposing the organization's data and systems to extremely high risk.
Today's crop of workers are productive like never before, thanks to the incredible technology available through modern digital workspaces. But this productivity also breeds an "I need it right now" attitude towards new technologies. And if IT can't provide it "right now"? Often the worker's solution is just a log in or credit card away, with ubiquitous cloud-based solutions studding the skies overhead.
The risks are great. IT must prevent employees from taking matters into their own hands to solve IT issues. But is shadow IT best prevented by hiring an army of alert IT professionals, available 24/7? Or is there an easier (and cheaper) solution? Yes! Through automation, IT can provide on-demand self-service access to the apps and services workers need, and prevent workers from circumventing access rules. This can include password management, access to a new data drive, or a request for a particular workspace app. The best way to prevent workers from going around procedures is to give them an instantaneous, trackable and reliable way to get what they need from IT. No hassles. No tickets. No violations.
Security should come naturally to an organization, but it will likely never become second nature to many of your workers. When we're at home, we're surrounded by a sense of security – no matter how real or illusory it truly is. Many of us don't truly think about security unless our perimeter is breached. But IT can build a powerful security shroud around its systems, its data and its workers, by using automation and self service to simplify security processes, empowering workers to focus on their responsibilities without disruption, and keeping the enterprise safe from intrusion.
To be sure, no security solution is perfect. But we owe it to our organizations and our fellow workers to do our very best.
RIDGEFIELD PARK, NJ – August 4, 2016 – Complementing its growing collection of camera accessories, Polaroid has recently added the Polaroid pro series 55" carbon fiber travel tripod and the Polaroid varipod two-in-one telescoping camera monopod to its repertoire. Available today through Amazon, the Polaroid travel tripod and monopod are ideal for everyone from the casual photographer or videographer to the serious prosumer looking for extra stability and versatility to capture that unforgettable shot.
About the Polaroid Travel Tripod
Designed for the on-the-go photographer and videographer, the Polaroid travel tripod offers intelligent features like a fluid pan-head, braced center columns and adjustable spider legs with non-slip foot grips that handle uneven and rugged terrain. Thanks to its carbon fiber body, the Polaroid travel tripod is up to 50% lighter than its metal counterparts, with rugged durability to withstand the rigors of shooting on the go. The fully articulating ball head and removable plate offer photographers and videographers the ability to capture the perfect shot from just about any angle.
Polaroid travel tripod feature highlights include:
A 100% carbon fiber body, 50% lighter than metal yet just as durable
An extension height of over 55"
A compactable size of just 12.5"
Weighs less than three pounds with the ability to hold up to 20 pounds
An included travel tripod carrying case
About the Polaroid Varipod Monopod
The Polaroid varipod two-in-one telescoping monopod can be used as both a monopod and a tripod, both of which offer incredible extended reach. Its rugged form-factor makes it ideal for shooting in any condition. With a removable four-inch tripod base, the Polaroid varipod monopod provides camera height where it is needed the most. Professional photographers and videographers will love this tool for its inclusive features, fine positioning controls and ability to stabilize difficult-to-capture shots.
Polaroid varipod monopod feature highlights include:
A two-in-one monopod and tripod base that can be used independently or together
Locking tripod feet with rubber grip pads
An extension height of 65"
A base tilt angle, rotation and telescoping section locks for secure positioning
An included removable wrist strap and shoulder carrying bag
Pricing and Availability
The Polaroid travel tripod is now available via Amazon for 99.99 USD and ships with a fully articulating ball head with removable plate and travel tripod carrying case. The Polaroidvaripod monopod is now available via Amazon for 54.46 USD and ships with a removable wrist strap and a shoulder carrying bag.
Request a Media Review Kit
Members of the media are invited to review the Polaroid travel tripod and the Polaroidvaripod monopod. To request a media review kit sample, please contact Mariah Stein atmariah@zazilmediagroup.com.
The Polaroid Brand
Polaroid is one of the most trusted, well-respected and recognizable brands with a rich 75-year history beginning with Polaroid instant film. Our range of products include instant and digital still cameras, high-definition and mountable sports video cameras, tablets and flat-screen TVs that deliver the fun, instant gratification and value for which the brand has long stood. Today, the Polaroid Classic Border Logo rooted in our beginnings of instant photo sharing serves to designate genuine Polaroid branded products.  For more information, visit http://www.Polaroid.com.
Polaroid, Polaroid & Pixel, Polaroid Color Spectrum and Polaroid Classic Border Logo are trademarks of PLR IP Holdings, LLC, used under license.
Guest post by Andrea Woroch
When you respond to the mention of Pikachu with, "bless you!," you know you're aged out of the latest app craze. Pokemon GO is inescapable right now, whether you're grocery shopping, watching the evening news or simply driving your car. The game, which reportedly has about 9.5 million active daily users despite debuting just a few short weeks ago, has increased smartphone-related oblivion to an all-time high, resulting in car accidents, robberies, breakups and a few near-death experiences.
Despite the apparent omnipresence of these cartoon creatures, not everyone is overcome with the desire to catch them. If you prefer to use your smartphone to find something you actually need, consider the following app recommendations that don't require the ceaseless pursuit of pocket monsters.
Find fee-free ATMs with ATM Hunter.
According to recent reports, the average out-of-network ATM withdrawal fee is $4.52. That's the cost of a fancy latte just to access your own funds! Use the ATM Hunter app to find nearby cash withdrawal machines that won't charge you fees and save that money for your next caffeine fix.
Find inner peace with Calm.
Who couldn't use a little calm these days? This app offers guided meditation to newbies who are interested in the practice but aren't sure where to start. While the free app has plenty of great content, users can upgrade to paid subscriptions for $9.99 per month or $39.99 a year for access to more robust meditation programs.
Find coupons and savings with Coupon Sherpa.
Don't fear this cartoon character: Coupon Sherpa lists coupons for real savings from top national brands and local shops and services. For example, you can currently use a Home Depot coupon to save $5 off your $50 purchase. The "nearby" function also highlights offers available near your location, including local restaurants, hair salons and other service providers.
Find happy hour deals with Happy Hour Finder.
Observing the downward spiral of humanity into the make-believe world of Pokemon GO calls for a stiff drink. Use the Happy Hour Finder to locate the best booze specials at nearby restaurants and pick your poison accordingly without blowing your budget.
Find new digs using HotPads.
Sick of your roommate? Find a new room or place with HotPads. The app features apartment listings nationwide along with neighborhood details, such as nearby schools and a "walk score" of the area to help you pick a place to live that suits you best.
Find a place to go using Sit or Squat.
When you gotta go, you gotta go, right? This app identifies nearby public restrooms on a map offering user reviews and ratings to help you find a clean place to stop.
Find the fastest route with Waze.
Wherever you're heading, this community-based traffic and navigation app will get you there sans construction slow-downs and insidious rubber neckers. You'll get real-time traffic and road information from other drivers in your area, saving you time and gas money on your daily commute.
Find your travel deets with TripCase.
Frequent fliers take note: TripCase is your ultimate digital travel assistant. The app sends notifications about flight delays, gate changes and baggage claim information, often more quickly than the airlines themselves. Plus, you can also store hotel, transportation, meeting and entertainment confirmations and reservations for quick reference.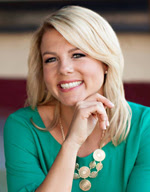 Andrea Woroch is a money-saving expert who transforms everyday consumers into savvy shoppers by sharing smart spending tips and personal finance advice. As a sought-after media source, she has been featured among such top news outlets as Good Morning America, Today, CNN, Dr. OZ, New York Times, MONEY Magazine, Consumer Reports, Forbes and many more. In addition, Andrea's stories have been published among leading publications and sites such as Yahoo!, AOL Daily Finance, CNN Money, Huffington Post, LearnVest and New York Daily News. Check out Andrea's demo reel or visit her website at AndreaWoroch.com for more information about booking an interview or requesting an original written article. You can also follow her on Twitter or Facebook for daily money tips.
Hammer & Anvil MK-ENG600 Professional Supercardioid Shotgun Microphone
Adorama.com
$139.95
The Hammer & Anvil MK-ENG600 Professional Supercardioid Shotgun Microphone (ENG600) is a professional XLR microphone for serious videographers. Most amateur videographers won't have the equipment required for connecting XLR microphones to their video equipment. The ENG600 can be mounted on-camera in the hot shoe, onto a boom pole, onto a tripod, onto a cold shoe, or hand held.
At $139.95, the HAAMKENG600 is a bargain when compared to other microphones of this quality. By comparison, microphones of this quality range in price from $199.95 at the low end and top out around the $600 mark.
For you audiophiles who understand all the details, here are the ENG600's specifications:
Type:    Supercardioid Directional Condenser microphone
Frequency Response:    30-20,000 Hz
Sensitivity:    -33dB +/- 1dB / 0dB=1V/Pa, 1kHz
Signal to Noise Ratio:    80dB or more
Output Impedance:    Phantom – 300 Ohm or more, Battery – 600 Ohm or more
Power:    1.5V AA Battery or 48V phantom
Plug:    Mini-Pin Plug (3.5mm) & 3 Pin XLR
Length:    380mm
Net Weight:    146g
Filter:    Low-cut, Switchable
Why it's Frugal: The Hammer & Anvil Professional Supercardioid Shotgun Microphone (HAAMK-ENG600) is frugal because it is a high quality, professional microphone that is half the cost of its competitors, plus it includes the XLR to 3.5mm connector (A $10+ value), and the "dead kitten" wind muff (A $25+ value). It also features phantom power and power from a simple AA battery. Frugal.
The ENG600's proof is in the demo that I recorded using my iPad as a video device in the video. The audio is excellent even with the ceiling fan and two computers on just next to me. The audio is clear and I'm not peaking as I usually do with microphones of lower quality. Professional audio also doesn't have too much bass in it or amplify any particular range, but rather replicates accurately.
The ENG600 is an all-around great microphone and this won't be the last you'll hear of it in my videos. I'm pretty sure that this microphone is going to be my professional "go to" microphone for stationary, as well as, walking around video using my iPad and my video camera. The XLR interface makes it an excellent choice whether you're using it directly from XLR to the camera, to an audio recorder, or through the 3.5mm converter.
This microphone is great for interviews, documentaries, and YouTube audio capture. The size of the ENG600 (15 inches) is impressive as well as its ability to pick up sound directionally in front of it. It has a standard cardioid pickup pattern, but on supercardioid mode, its reach extends to grab input from several feet away, while still filtering out unwanted side and back noise. Although the ENG600's size seems daunting, you'll appreciate it once you hear the audio. It's true that you might "stick out like a sore thumb" where you're recording, but the results and the price speak for themselves.
I've never seen a bad review of this microphone and you're not likely to find one. The ENG600 is a lot of bang for the buck. I highly recommend it and I really love the quality of construction, its ease of use, the incredible shock mount (spare bands included in the package), the wind muff, and the XLR to 3.5mm converter cable. The only thing missing is the three pole to four pole converter so that the microphone can be used with iPhones and iPads. I know that's not a requirement, but it would be a 'nice to have.' It's an absolute winner.
Rating: 9/10
Recommendation: If you're serious about audio, buy it. Buy two and realize that you're still under budget.