Posts Tagged 'Samsung Galaxy'
Guest Post by Andrea Woroch
For gadget heads and Apple fans, the wait is over. The much-anticipated press event held by Apple every year is scheduled forSeptember 7, at which the company is expected to unveil new iPhones and possibly new MacBook Pros and the Apple Watch 2.
While early adopters are likely making plans to line up at the nearest Apple store, the average consumer would rather not pay full price for the latest-and-greatest gadget. To help reduce the cost of your next smartphone upgrade or replacement, follow these seven tips.
Check competitor offers.
Whenever Apple releases their newest iPhone and other devices, competitors often feel the burn with a drop in sales and offer discounts in an attempt to grab attention away from Apple products. In the past, we've seen retailers like Walmart and Best Buy as well as wireless carriers such as Verizon and AT&T slash prices on Samsung, LG, Motorola and other Android devices. Keep your eyes peeled for similar deals this year!
Save big on previous models.
With the arrival of the iPhone 7, prices of previous-generation iPhones typically drop by as much as $150. Since the design and functional differences between the iPhone 6 and iPhone 7 are reportedly minimal, buying a previous-generation iPhone at a reduced rate is hardly a compromise. Same goes for Android devices: the Samsung Galaxy S6 was offered for just $1 with a two-year contract in April of this year, ahead of the S7 release.
Search for refurbished.
One of the best ways to save on any smartphone is to search for deals on previously-owned and certified options across brands and carriers including Apple, Samsung, AT&T or Verizon to save 20% to 40%. Even sites like Overstock offer certified-refurbished phones. For example, a refurbished iPhone 5s Unlocked GSM starts at $381.99, compared to $450 for a new iPhone 5s from Apple.
Wait it out.
Jumping on the latest release of any new gadgets means you're going to pay a premium. Wait for deals to come out later in the year and mark your calendar for Cyber Monday, the one day every year that Apple releases deals on their popular gadgets. Last year, for example, Best Buy offered the iPhone 6s for $99.99 with a two-year activation with Verizon during Cyber Week, a $100 price drop from when the phone was released in September.
Repair first.
If you're considering upgrading or buying a new phone because of a faulty mechanism or cracked screen, consider repairing it first before shelling out big bucks for a new one. Common issues such as cracked screens, broken charging docks and diminished battery life can be fixed for low fees at sites like RapidRepair.com, saving you hundreds of dollars.
Unload your old device.
Once you buy your upgrade or new device, think about what to do with the old one. Sites like Gazelle.com pay surprisingly well for a number of phone models. For instance, a quick search revealed that they offer $168 for an unlocked iPhone 6S 64GB in good condition and $45 of a Samsung Galaxy Tab 3 10.1 tablet. Otherwise, Apple offers their own trade-in program, while retailers like Walmart and Best Buy are also getting in on the action.
Buy extras online.
Spending on a new smartphone doesn't end with the device. You'll likely buy a case, screen protector, additional chargers or even upgraded headphones (especially if the iPhone 7 doesn't have a headphone jack, as rumored). Before loading up with these extras from a traditional retailer or your wireless carrier, know that most stores mark up mobile accessories by up to 60%. Instead, save big by shopping for these accessories online at sites like Amazon or AccessoryGeeks, and search for coupons before checkout. For example, deals' site CouponSherpa.com recently featured several Amazon promo codes for $4 to $7.50 off popular iPhone accessories.
Keep an emergency smartphone stash.
30% of smartphone users admit to breaking their device by dropping it, while others cite irreparable water damage. Though Apple's new upgrade program includes coverage for up to two incidents of accidental damage, the best insurance comes in the form of an emergency fund. Set aside a few hundred dollars in a separate account to cover the full cost of replacing your device.
Feel free to share "iPhone 7 Release: How to Save Money on Smartphones" with your audience, giving proper attribution to the source.
###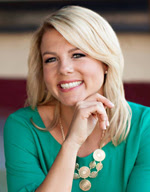 Andrea Woroch is a money-saving expert who transforms everyday consumers into savvy shoppers by sharing smart spending tips and personal finance advice. As a sought-after media source, she has been featured among such top news outlets as Good Morning America, Today, CNN, Dr. OZ, New York Times, MONEY Magazine, Consumer Reports, Forbesand many more. In addition, Andrea's stories have been published among leading publications and sites such as Yahoo!, AOL Daily Finance, CNN Money, Huffington Post, LearnVest and New York Daily News. Check out Andrea's demo reel or visit her website at AndreaWoroch.com for more information about booking an interview or requesting an original written article. You can also follow her on Twitter or Facebook for daily money tips.
Categories:
Contributed Articles
Andrea Woroch, Android, Apple, budget, frugal solutions, frugality, Galaxy 7, iPhone, iPhone 7, money, money saving, Samsung, Samsung Galaxy
April 9, 2015
Comments off
April 9th, 2015 –
IK Multimedia, the leader in mobile music creation, is pleased to announce that Samsung Galaxy S6 and Galaxy S6 Edge users will receive a complimentary copy of
AmpliTube® LE for Samsung Pro Audio
. This special version of the popular guitar amp and multi-effects processing app allows guitar and bass players to play their instruments through their Samsung Galaxy devices with high-quality professional guitar tone. AmpliTube LE is now a part of Samsung's Galaxy Gifts program, a generous selection of curated apps that come with Samsung's Galaxy S6, Galaxy S6 Edge, Note 4 and Note Edge which demonstrate the versatility of Samsung's flagship Android mobile devices.Now musicians with the latest Samsung devices can connect their guitar or bass to their device with a mobile audio interface – like IK Multimedia's
iRig® 2
or
iRig® HD-A
– and enjoy the pure tone and power of AmpliTube, the ultimate guitar amp and multi-effects app for mobile devices.
A full professional guitar rig
AmpliTube LE for Samsung Pro Audio is a complimentary download for Galaxy S6, Galaxy S6 Edge, Galaxy Note 4 and Galaxy Note Edge users (a $9.99 gift) from the Samsung Galaxy App Store. It comes with 9 gear models: 5 stomp box effects (delay, chorus, wah, noise filter & distortion), an amplifier (lead model), a cabinet (4×12″) and 2 positionable microphones (dynamic and condenser). AmpliTube LE for Samsung Pro Audio has all the functionality of the full version, and can also be expanded via in-app purchase.
Upgrade to full version
The full version of AmpliTube for Samsung Pro Audio is the most popular multi-effects app for mobile guitarists and bass players. It simulates the full amplification and effects chain used by musicians to perform both live and in the studio. It sports a full guitar rig with 11 stompbox effects, 5 amplifiers, 5 cabinets and 2 microphones. This lets players emulate virtually any guitar tone, from clean to crunch to metal and everything in between. It covers the entire sonic palette and satisfies the needs of even the most demanding musicians.
Real-time audio processing on Android
Previously not possible on Android devices, AmpliTube is now available thanks to the new Samsung Professional Audio system. Available on the new Samsung Galaxy S6 and Galaxy S6 Edge – as well as the Galaxy Note 4, Note Edge, Galaxy Note 3, Galaxy S5 and other devices – this system allows users to process audio in real time without perceptible latency. Now Android can support AmpliTube which means musicians with Samsung devices can plug in with one of IK's high-quality Android specific interfaces, like the iRig HD-A digital audio interface or the iRig 2 analog audio interface, to enjoy real time effects and instrument processing anywhere their mobile lives take them.
The new Samsung Professional Audio compatible devices come with Samsung Soundcamp, a free and full-fledged music studio app that lets musicians record and compose full songs entirely within the device. The AmpliTube app can be used as a standalone application or as a plug-in inside the new Soundcamp studio for full recording and play-along uses.
Pricing and availability
AmpliTube LE for Samsung Pro Audio is available as a complimentary download for Samsung Galaxy S6, Galaxy S6 Edge, Note 4, and Note Edge via the Samsung Galaxy Gifts program* (a $9.99 value). The full version is available for only $19.99. A free version is also available.
* Available in most countries. Check local Samsung website for availability.
The new iRig HD-A digital guitar interface is available for $99.99 and the iRig 2 guitar interface is available for $39.99. Both can be purchased through the IK Online Store and select music and consumer electronics retailers.
For more information, please visit:
To watch the overview video, please visit:
www.amplitube.com/android/video
Shuttr, Remote Shutter Release
Muku Labs
$39.99
Compatible with iOS5+, Samsung Galaxy S3/S4/Note 2/3/10.1/ and Nexus 4/7
Dimensions: 2.2 x 0.2 x 1 inches
Weight: 2 ounces
Attention avid Phoneographers! I'm not going to make you wait for the punch line on this one. The Muku Labs' Shuttr, remote shutter release, is exactly what I've been looking for–for a very long time. I love it! I love my iPhone 5 too. It takes great photos. But, it has one limitation–the same limitation as all phone cameras, and cameras in general–it's awkward to take remote pictures with.
Sure, you can prop it up or use a phone tripod and set the timer but are you really getting the picture you want with a timer? It's a rare occurrence, if you do.
With the Shuttr, you can use the handy included phone stand or use some other method of planting your phone far enough away from yourself that you don't look distorted like you're looking through some psycho's eyes in a horror movie.
Or, my favorite thing to do with the Shuttr–place my phone around and take candid shots on demand. And as many as I want to take. No silly app and no timer. Just press, press, press as much as you want to grab those stills or to start and pause video.
The Shuttr works great with the standard iPhone's native camera app in still or video mode. But what about other apps?
Here's the list I've tested with and my results (iPhone 5, iOS 7.3):
(In no particular order)
| | |
| --- | --- |
| Camera | Yes |
| Camera+ | Yes |
| Old Camera | No |
| Sepia Camera | No |
| Old Movie | No |
| Cameo | No |
| Cartoonmatic | No |
| Retro Camera | No |
| 360 | No |
| Hipstamatic | Yes |
| Fisheye Cam | Yes |
| Cam Studio+ | No |
| Super Pop Cam | No |
| Pixlromatic | Yes |
| Popstamatic | Yes |
| iDarkroom | Yes |
| Camera360 | Yes |
| Paper Camera/td> | No |
| Duomatic | Yes |
| More Lomo | No |
| SlowShutter | Yes |
| Leme Cam | No |
| TtV Camera | Yes |
| Top Camera Lite | No |
| CrossProcess | Yes |
| Otaku Camera | No |
| Big Lens | Yes |
| Diptic | Yes |
| Orange Cam | No |
| ShakeItPhoto | Yes |
| Momentage | No |
| Momentsia | No |
| Fixel | No |
| Vintagio | Yes |
| Rawporter | Yes |
| Ustream | No |
Your mileage, of course, may vary. I think some of my problems were due to iOS 7 and not Shuttr. Although, I did notice that the apps that work use the basic Camera app and simply apply filters or effects after the fact. So, chances are that if your camera app uses the built-in, generic Camera app, then Shuttr will likely work.
Shuttr is small enough to fit on your keychain and lightweight enough to take anywhere. I love the Muku Labs Shuttr. It's one of the best smart phone and tablet accessories that I've seen. It feels durable and well made. You can also replace the battery when it gets weak or dies. This is not a throw away device.
Apparently I'm not alone in my praise of the Shuttr. There's a lot of love for it out there. Every major blog and gadget site has sung its praises and it has all five star reviews on Amazon. You can add mine to that.
The Shuttr comes in either black or white and includes a soft carrying pouch and stand. If the $40 price tag seems high to you, then try to find something else that does the same thing. I hadn't found anything like it and I receive daily emails from Photojojo.
You connect it via Bluetooth by turning on the Shuttr, opening your Settings, opening Bluetooth settings, and then discovering the Shuttr. Tap the Shuttr listing to pair it. You're done and the Shuttr is ready to use.
Why it's frugal: The Shuttr is an essential device if you're a real Phoneographer–seriously. You should have one. I haven't found anything that comes close to it at any price, so for me, it's the most valuable photographic accessory that I have. Its value as a must-have accessory makes it frugal.
Of all the iPhone accessories I've played with and used, the Shuttr is one that I'll always have with me. I might forget my tripod, a USB disk, an EyeFi card, or even my car keys, but you can be sure that I'll never forget this little gem.
Review: 10/10
Recommendation: Definitely buy it.