Posts Tagged 'Samsung'
Guest Post by Andrea Woroch
For gadget heads and Apple fans, the wait is over. The much-anticipated press event held by Apple every year is scheduled forSeptember 7, at which the company is expected to unveil new iPhones and possibly new MacBook Pros and the Apple Watch 2.
While early adopters are likely making plans to line up at the nearest Apple store, the average consumer would rather not pay full price for the latest-and-greatest gadget. To help reduce the cost of your next smartphone upgrade or replacement, follow these seven tips.
Check competitor offers.
Whenever Apple releases their newest iPhone and other devices, competitors often feel the burn with a drop in sales and offer discounts in an attempt to grab attention away from Apple products. In the past, we've seen retailers like Walmart and Best Buy as well as wireless carriers such as Verizon and AT&T slash prices on Samsung, LG, Motorola and other Android devices. Keep your eyes peeled for similar deals this year!
Save big on previous models.
With the arrival of the iPhone 7, prices of previous-generation iPhones typically drop by as much as $150. Since the design and functional differences between the iPhone 6 and iPhone 7 are reportedly minimal, buying a previous-generation iPhone at a reduced rate is hardly a compromise. Same goes for Android devices: the Samsung Galaxy S6 was offered for just $1 with a two-year contract in April of this year, ahead of the S7 release.
Search for refurbished.
One of the best ways to save on any smartphone is to search for deals on previously-owned and certified options across brands and carriers including Apple, Samsung, AT&T or Verizon to save 20% to 40%. Even sites like Overstock offer certified-refurbished phones. For example, a refurbished iPhone 5s Unlocked GSM starts at $381.99, compared to $450 for a new iPhone 5s from Apple.
Wait it out.
Jumping on the latest release of any new gadgets means you're going to pay a premium. Wait for deals to come out later in the year and mark your calendar for Cyber Monday, the one day every year that Apple releases deals on their popular gadgets. Last year, for example, Best Buy offered the iPhone 6s for $99.99 with a two-year activation with Verizon during Cyber Week, a $100 price drop from when the phone was released in September.
Repair first.
If you're considering upgrading or buying a new phone because of a faulty mechanism or cracked screen, consider repairing it first before shelling out big bucks for a new one. Common issues such as cracked screens, broken charging docks and diminished battery life can be fixed for low fees at sites like RapidRepair.com, saving you hundreds of dollars.
Unload your old device.
Once you buy your upgrade or new device, think about what to do with the old one. Sites like Gazelle.com pay surprisingly well for a number of phone models. For instance, a quick search revealed that they offer $168 for an unlocked iPhone 6S 64GB in good condition and $45 of a Samsung Galaxy Tab 3 10.1 tablet. Otherwise, Apple offers their own trade-in program, while retailers like Walmart and Best Buy are also getting in on the action.
Buy extras online.
Spending on a new smartphone doesn't end with the device. You'll likely buy a case, screen protector, additional chargers or even upgraded headphones (especially if the iPhone 7 doesn't have a headphone jack, as rumored). Before loading up with these extras from a traditional retailer or your wireless carrier, know that most stores mark up mobile accessories by up to 60%. Instead, save big by shopping for these accessories online at sites like Amazon or AccessoryGeeks, and search for coupons before checkout. For example, deals' site CouponSherpa.com recently featured several Amazon promo codes for $4 to $7.50 off popular iPhone accessories.
Keep an emergency smartphone stash.
30% of smartphone users admit to breaking their device by dropping it, while others cite irreparable water damage. Though Apple's new upgrade program includes coverage for up to two incidents of accidental damage, the best insurance comes in the form of an emergency fund. Set aside a few hundred dollars in a separate account to cover the full cost of replacing your device.
Feel free to share "iPhone 7 Release: How to Save Money on Smartphones" with your audience, giving proper attribution to the source.
###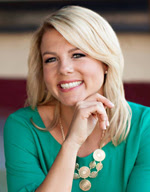 Andrea Woroch is a money-saving expert who transforms everyday consumers into savvy shoppers by sharing smart spending tips and personal finance advice. As a sought-after media source, she has been featured among such top news outlets as Good Morning America, Today, CNN, Dr. OZ, New York Times, MONEY Magazine, Consumer Reports, Forbesand many more. In addition, Andrea's stories have been published among leading publications and sites such as Yahoo!, AOL Daily Finance, CNN Money, Huffington Post, LearnVest and New York Daily News. Check out Andrea's demo reel or visit her website at AndreaWoroch.com for more information about booking an interview or requesting an original written article. You can also follow her on Twitter or Facebook for daily money tips.
Categories:
Contributed Articles
Andrea Woroch, Android, Apple, budget, frugal solutions, frugality, Galaxy 7, iPhone, iPhone 7, money, money saving, Samsung, Samsung Galaxy
April 7, 2014
Comments off
Holy Grail iPhone 5 Screen Protector (clear)
Sir Lancelot's Armor
$9.95 Available in clear or non-glare
The Sir Lancelot's Armor iPhone 5 Screen Protector (Protector) is a reusable iPhone 5 screen protector made of bulletproof glass. I received the clear version of the product to review. There is also a non-glare version available but be aware that it causes a slight pixelation when you look at your screen. If you've ever used a non-glare or privacy screen over a computer or mobile device screen, you know what to expect. Some people don't like the effect. I'm one of those people. It makes me a bit dizzy to look at a screen that has a non-glare or a privacy product attached.
The clear product is thin and practically unnoticeable when attached. It is unobtrusive and doesn't slip or slide around on your phone. I tend to keep my phone in my back pocket and the protector hasn't budged since I placed it on my phone two weeks ago.
If you don't get the protector on just right, you can move it. It's reusable. Just pry it up with your fingernail at one corner and lift. Reposition as necessary.
The protector also comes with a Home button protector as well but it isn't mentioned in any of the literature. You'll find this button protector handy for two reasons. First, it protects the Home button from impact damage due to drops. Second, while the protector is very thin, it still adds a bit of an extra layer to your screen so the Home button protector raises the button up to a better level.
In fact, I found that repositioning the protector with the Home button protector installed helped me better align the protector, so my advice is to install the Home button protector first.
To install the Home button protector, peel off the backing and place it over your Home button. Doing so will likely press your Home button but that's not really a problem. Just lock your phone before installing it so that any presses will occur without issue.
Installation is very easy and consists of these four steps:
Clean your screen with the supplied screen moistened cloth cleaner.
Peel off the back plastic layer.
Align the protector and press to set.
Smooth out any bubbles with the supplied dry cloth.
I didn't have any bubbles to smooth out on my iPhone, so I can't speak to that aspect of how effective the cloth works for that. Keep the dry cloth handy to remove fingerprints from the protector. The protector won't fingerprint as bad as the bare screen but you'll still want to occasionally wipe it clean.
If you'd like to see the product interactively installed, check out the installation videos.
Notable features of the iPhone 5 Screen Protector:
Made from the highest quality recyclable materials
Protects your screen from scratches, cracks and the every day elements
Designed to inhibit bacterial growth
Easy to install
Lifetime Warranty
It's difficult to show you the product because it's clear glass. The installation videos are the best venue for viewing the product in action.
I wondered, as I installed the product, if it decreased the sensitivity of the original screen. Would I have to tap harder or leave my finger on the surface longer to use the phone. If so, those things would be a deal breaker for me. I want good protection for the device but I don't want to have to think twice about using the phone because of it.
The good news is that it doesn't decrease the original screen's sensitivity or hinder you in any way. It doesn't magnify the icons or require any extra tapping or pressing from you. It's as if the screen protector doesn't exist at all.
Why it's frugal: The Sir Lancelot's Armor iPhone 5 Screen Protector is frugal because it protects your iPhone 5 screen with a proven technology. To repair an iPhone screen costs an average of $250. The Protector is $9.95. You can do the math.
The manufacturer has tested the product in some very harsh ways: drills, razors, hammers, knives, and saws. The protector ranks at 9 on the Mhos hardness scale. A diamond is 10.
It feels the same as your regular screen and it's much better than those little plastic screen protectors that only protect you from surface scratches. In fact, it's kind of funny that the manufacturer basically provides you with two of those cheap plastic screen protectors as product backing for the Holy Grail Protector. They're the ones that you peel off of the product and discard during installation.
Sir Lancelot's Armor also produces protective products for other Apple devices, LG, Blackberry, Motorola, HTC, and Samsung smartphones. If you have another device, check the website as they continue to expand the line of offerings.
I really like the iPhone 5 protector product. What's not to like? It was easy to install. It protects my phone. It doesn't impeded usage, performance, or attaching chargers or other cases. And it only costs $9.95.
The product also comes with a limited lifetime warranty against manufacturer defects. So, the bad news here is that you shouldn't purposely test the product by abusing your device. The damage you do to your device isn't covered.
Review rating: 10/10
Recommendation: Buy it to protect your device's screen and your investment.