Posts Tagged 'iPhone 7'
August 10, 2017
Comments off
Condenser microphone for mobile recording with integrated headphone
output sets a new standard for high resolution audio in a handheld format
August 10, 2017 – IK Multimedia is proud to announce that iRig Mic HD 2, the successor to the highly acclaimed iRig Mic HD, is now available for pre-order. iRig Mic HD 2 is designed to put all the power of high-resolution digital audio into the hands of singers, musicians, interviewers, broadcasters, presenters, podcasters, and vloggers who are looking to capture pristine mobile recordings anywhere with remarkable ease.
iRig Mic HD 2 is the only handheld microphone of its kind featuring high-quality 24-bit converters with sample rates up to 96kHz, a low noise preamp, a high-quality gold-sputtered electret condenser capsule for exceptional frequency and transient response and an onboard dedicated headphone output with volume control for direct signal monitoring.
Offering unmatched quality and versatility at an affordable price, iRig Mic HD 2 comes with all the cables and accessories needed in a variety of situations, as well as a convenient table tripod for use during interviews, calls or video conferences.
Superior digital sound always on hand
Both in the studio and on the go, iRig Mic HD 2 is much more than just a digital USB microphone; it is a comprehensive tool for boosting the quality of audio content creation with all the convenience of a handheld form factor which cannot be found anywhere else. iRig Mic HD 2 delivers incredible performance and gives users the ability to record their instruments or vocal performances with 24-bit resolution and sample rates up to 96kHz.
The integrated low-noise preamp provides an optimal gain range while the gold-sputtered condenser capsule ensures clarity and accuracy over a frequency spectrum of 20 Hz – 20 kHz (-3 dB) making sure all the tiniest details of the sound source are faithfully captured in recordings.
Able to withstand a maximum sound pressure of 120dB, iRig Mic HD 2 provides a high level of performance and quality even when recording loud sources while the cardioid pickup pattern will help reject sounds coming from the rear of the microphone.
Integrated headphone output – iPhone 7 ready
iRig Mic HD 2 features a versatile, integrated headphone output with volume control that can be used for monitoring the audio signal during recording or for listening to high-resolution music – including on the iPhone 7. The output can also come in handy for sending the audio signal to an external device like another recorder, a mixer or a PA system.
Fully compatible and accessorized
iRig Mic HD 2 is designed to work flawlessly with the latest generation of iPhone, iPad and iPod touch devices as well as with Mac and PC. It comes with a Lightning connector cable, a USB cable and extra accessories like a convenient table tripod, for use during conferences, radio shows, video calls etc., a sleek carrying pouch, for protecting the microphone while traveling or for storage, a mic stand clip and a handy 5/8″ to 3/8″ thread adapter.
Over $/€170 worth of software and apps
iRig Mic HD 2 comes with downloadable versions of Mac and PC software including Ableton® Live Lite™, a Digital Audio Workstation application; T-RackS Classic collection of audio processing plug-ins; and Mic Room, with incredibly realistic virtual models of some of the most desirable microphones of all time. Also included are iOS apps such as the Mic Pack for VocaLive, that adds a collection of virtual microphone models to the real-time vocal effects processing and multitrack recorder app; Pro Bundle for iRig Recorder, which adds indispensable processing like equalization and compression to the pro-audio recording and editing app with video; and Mic Room, the microphone modeling app.
Pricing and availability
iRig Mic HD 2 can be preordered now at just $/€129.99* and will be available for shipping in September 2017.
* All prices excluding taxes
For more information, please visit:
www.irigmichd2.com
For a video of iRig Mic HD 2 in action, please visit:
www.irigmichd2.com/video
January 18, 2017
Comments off
By Ken Hess
I'm a filmmaker, writer, iPhoneographer, i-Device videographer, and I won't transition to the iPhone 7 or any device that doesn't have an input jack that can be used for microphones. I doubt other such filmmakers will either. We have to have a way to get synchronized sound into the videos that we're making. Bluetooth speakers are not really all that great and I don't expect any Bluetooth microphones to be great either. Bluetooth also consumes a lot of power. It just isn't a workable solution. Apple will likely lose a significant number of customers who make films and podcasts using iPods, iPads, and iPhones. I leave my iPad 4 connected to a tripod and a microphone constantly for quick access to creating video for reviews, news, and interviews. The new iPhones will have no such place in my repertoire.
The decision to remove the 3.5mm input jack is a very poorly conceived idea. I'm not sure that Apple really gained anything by doing so, except perhaps more revenue from their "Airpods." Airpods are very expensive ($159.00) Bluetooth earbuds that will be easily lost or stolen. Apple does however, still supply a set of earbuds (Lightning connector) at no extra charge (A $30.00 value).
Filmmakers need to be able to connect a microphone and to connect earbuds or headphones to listen to sound. There are, of course, converter cables that one can use to allow 3.5mm access, but I haven't tried one with an iPhone 7 yet to test how good they are. My daughter has an iPhone 7 and I will make that test soon and post when it's complete. I have several 3.5mm jack microphones that I can use to test the cable. I purchased this adapter/converter to test, but haven't had the time yet with her iPhone 7 to try it out.
I hope that some third party, perhaps via Kickstarter or Indiegogo, creates a good solution for iPhone 7s. I see projects like Tangerine not happening on this device and it's unfortunate because the camera is so nice.
Note to filmmakers: You can still buy iPhone 5 and 6 models at reasonable prices, have great cameras, and have the 3.5mm jack at your disposal.
If I ever upgrade to something newer than my iPhone 5, I'm keeping the 5 for making films exclusively. The iPhone 5 has the right size, the 3.5mm jack, and I've invested enough in accessories to make keeping it a good idea. I wish it had more than 16GB of space or was upgradeable. Unfortunately, Apple doesn't give us the option.
Thanks Apple, for your inflexibility, non-upgradeability, and no 3.5mm jack.
Guest Post by Andrea Woroch
For gadget heads and Apple fans, the wait is over. The much-anticipated press event held by Apple every year is scheduled forSeptember 7, at which the company is expected to unveil new iPhones and possibly new MacBook Pros and the Apple Watch 2.
While early adopters are likely making plans to line up at the nearest Apple store, the average consumer would rather not pay full price for the latest-and-greatest gadget. To help reduce the cost of your next smartphone upgrade or replacement, follow these seven tips.
Check competitor offers.
Whenever Apple releases their newest iPhone and other devices, competitors often feel the burn with a drop in sales and offer discounts in an attempt to grab attention away from Apple products. In the past, we've seen retailers like Walmart and Best Buy as well as wireless carriers such as Verizon and AT&T slash prices on Samsung, LG, Motorola and other Android devices. Keep your eyes peeled for similar deals this year!
Save big on previous models.
With the arrival of the iPhone 7, prices of previous-generation iPhones typically drop by as much as $150. Since the design and functional differences between the iPhone 6 and iPhone 7 are reportedly minimal, buying a previous-generation iPhone at a reduced rate is hardly a compromise. Same goes for Android devices: the Samsung Galaxy S6 was offered for just $1 with a two-year contract in April of this year, ahead of the S7 release.
Search for refurbished.
One of the best ways to save on any smartphone is to search for deals on previously-owned and certified options across brands and carriers including Apple, Samsung, AT&T or Verizon to save 20% to 40%. Even sites like Overstock offer certified-refurbished phones. For example, a refurbished iPhone 5s Unlocked GSM starts at $381.99, compared to $450 for a new iPhone 5s from Apple.
Wait it out.
Jumping on the latest release of any new gadgets means you're going to pay a premium. Wait for deals to come out later in the year and mark your calendar for Cyber Monday, the one day every year that Apple releases deals on their popular gadgets. Last year, for example, Best Buy offered the iPhone 6s for $99.99 with a two-year activation with Verizon during Cyber Week, a $100 price drop from when the phone was released in September.
Repair first.
If you're considering upgrading or buying a new phone because of a faulty mechanism or cracked screen, consider repairing it first before shelling out big bucks for a new one. Common issues such as cracked screens, broken charging docks and diminished battery life can be fixed for low fees at sites like RapidRepair.com, saving you hundreds of dollars.
Unload your old device.
Once you buy your upgrade or new device, think about what to do with the old one. Sites like Gazelle.com pay surprisingly well for a number of phone models. For instance, a quick search revealed that they offer $168 for an unlocked iPhone 6S 64GB in good condition and $45 of a Samsung Galaxy Tab 3 10.1 tablet. Otherwise, Apple offers their own trade-in program, while retailers like Walmart and Best Buy are also getting in on the action.
Buy extras online.
Spending on a new smartphone doesn't end with the device. You'll likely buy a case, screen protector, additional chargers or even upgraded headphones (especially if the iPhone 7 doesn't have a headphone jack, as rumored). Before loading up with these extras from a traditional retailer or your wireless carrier, know that most stores mark up mobile accessories by up to 60%. Instead, save big by shopping for these accessories online at sites like Amazon or AccessoryGeeks, and search for coupons before checkout. For example, deals' site CouponSherpa.com recently featured several Amazon promo codes for $4 to $7.50 off popular iPhone accessories.
Keep an emergency smartphone stash.
30% of smartphone users admit to breaking their device by dropping it, while others cite irreparable water damage. Though Apple's new upgrade program includes coverage for up to two incidents of accidental damage, the best insurance comes in the form of an emergency fund. Set aside a few hundred dollars in a separate account to cover the full cost of replacing your device.
Feel free to share "iPhone 7 Release: How to Save Money on Smartphones" with your audience, giving proper attribution to the source.
###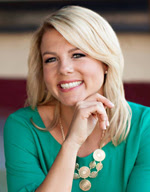 Andrea Woroch is a money-saving expert who transforms everyday consumers into savvy shoppers by sharing smart spending tips and personal finance advice. As a sought-after media source, she has been featured among such top news outlets as Good Morning America, Today, CNN, Dr. OZ, New York Times, MONEY Magazine, Consumer Reports, Forbesand many more. In addition, Andrea's stories have been published among leading publications and sites such as Yahoo!, AOL Daily Finance, CNN Money, Huffington Post, LearnVest and New York Daily News. Check out Andrea's demo reel or visit her website at AndreaWoroch.com for more information about booking an interview or requesting an original written article. You can also follow her on Twitter or Facebook for daily money tips.
Categories:
Contributed Articles
Andrea Woroch, Android, Apple, budget, frugal solutions, frugality, Galaxy 7, iPhone, iPhone 7, money, money saving, Samsung, Samsung Galaxy