December 8, 2016 – IK Multimedia once again redefines a product category for guitarists with the newly released iRig Nano Amp – the versatile micro amp with a built-in iOS interface. iRig Nano Amp gives players both a standalone portable guitar amplifier PLUS an interface that lets them plug their guitar into an iPhone or iPad and use AmpliTube for iOS to access an unlimited and inspirational world of guitar tones on the go. iRig Nano Amp is available now from IK Multimedia and music and electronics retailers around the world.
The first micro amp and interface for mobile guitarists
iRig Nano Amp is a super-compact, battery-powered, self-contained micro amp and interface for iOS that players can use by itself, with headphones or even an external speaker cabinet – this power-packed amazing little amp can drive up to a 4×12″ guitar cab! But what makes it more versatile than any other micro amp available is that it features the iRig circuitry so that guitarists can plug their iPhone or iPad into it with the included TRRS cable and tap into the limitless world of AmpliTube guitar tone and more.
Dual Mode Operation – AMP/DEVICE
What makes iRig Nano Amp so unique is that it operates in two different modes: AMP & DEVICE. In AMP mode it's a standalone amp for impromptu practice anywhere. In DEVICE mode it's used as an interface and amp for an iOS device. Plus, in both modes players can use the built-in speaker or hook up an external speaker cabinet – up to a 4×12″ cab – for more volume and tonal clarity.
AMP mode
iRig Nano Amp operates as a straight-up guitar amp and features a British tone stack circuit with tone and volume controls for practice on the go. Players simply plug their guitar into the 1/4″ guitar input, adjust the volume and gain settings, select the output type NORMAL/BRIGHT and rock out. The British tone circuit delivers sparkling clean tones at lower gain settings and a cascading wave of overdrive when cranked to the upper limits.
DEVICE mode
iRig Nano Amp is also an interface and monitor for an iOS device thanks to its integrated iRig circuit. Players use the included TRRS cable to hook up iRig Nano Amp in DEVICE mode to an iPhone or iPad and plug in to the amazing toneful world of AmpliTube to play, practice and record anywhere, any time. This is great for grabbing ideas in AmpliTube's 4-track looper or recording studio, or just practicing with the models of AmpliTube gear and more. When used in DEVICE mode, the internal tone stack circuit is bypassed and the volume knob controls the overall output of the amp. Headphones can be used in DEVICE mode for monitoring the processed signal coming from the device.
Drive a cab
iRig Nano Amp features a 1/4″ speaker out jack that can drive up to a 4×12″ cabinet. Once plugged in, guitarists will be floored by the volume and tonal definition that iRig Nano Amp provides. An external cabinet can be used in both AMP and DEVICE modes providing the most flexibility of any micro amp available.
Under the hood
iRig Nano Amp is compact – it's just slightly larger than an iPhone and features a handy "kickstand" for tilting back the unit for better monitoring. Inside, iRig Nano Amp powers a 3″ speaker with a 3-watt class A/B power amp. It features a 1/4″ guitar input, a 1/4″ speaker output, an 1/8″ headphone jack, is powered by 3 AA batteries (included) and comes complete with a TRRS cable for connection to an iOS device. iRig Nano Amp can be used in 3 output monitoring options – in DEVICE mode with headphones for private practice, or with the internal speaker active or external speaker cabinet connected to the 1/4″ speaker out in both DEVICE or AMP modes.
An expandable universe of tone
Since iRig Nano Amp lets players plug into their iPhone or iPad, they'll have access to AmpliTube for iOS – the largest and expandable collection of virtual gear available from the world's top manufacturers. Available models include amps and stomps from Fender®, Ampeg®, MESA/Boogie®, Orange® and signature artists like Slash, Jimi Hendrix™ and more. With iRig Nano Amp and AmpliTube, a complete guitar rig is always close at hand.
Pricing and availability
iRig Nano Amp is available now from IK retailers worldwide or from the IK online store for only $/€49.99 (excluding taxes).
For more information on iRig Nano Amp, please visit: www.irignanoamp.com
To see iRig Nano Amp in action, watch the video: www.irignanoamp.com/video
Categories:
Press Releases
AmpliTube, guitar, IK Multimedia, IOS, iPad, iPhone, iRig Nano Amp, mobile music, mobile musicians, musicians, Nano Amp, portable guitar amp
December 6, 2016

–
IK Multimedia
, a leading manufacturer of hardware, accessories, apps and software for iPhone, iPad and Mac, is pleased to announce the availability of the new
iKlip Grip Pro
– the professional quality 4-in-1 tripod and handle for capturing professional photos and video on the go with any iPhone or compact action video camera. iKlip Grip Pro lets users securely hold their iPhones while using the stand as a compact tabletop tripod, a video handle, a monopod or as a standard tripod adapter. iKlip Grip Pro features an integrated, all-in-one compact design that provides the highest level of convenience for capturing media on the go.
Ultimate Control and stability for the best shots
iKlip Grip Pro is the new large-grip, compact multifunctional iPhone and camera stand with an integrated detachable Bluetooth shutter control that is really 4 accessories in one: super secure tabletop tripod, large-grip video handler, monopod handler and standard tripod adapter. iKlip Grip Pro can securely hold any iPhone with or without a case, and features a standard mounting system for connecting small mobile video cameras like GoPro®, compact digital cameras and stand-mount audio field recorders. iKlip Grip Pro features a large, ergonomic handle that expands into a sturdy tripod, an integrated locking extension pole that extends up to 62 cm (24″) for getting those "above the crowd" shots and selfies, plus a detachable Bluetooth shutter control for remote shooting.
Firm Grip – Securely holds any iPhone
The secret to iKlip Grip lies in its ingenious expandable and secure holding bracket that allows users to precisely position their iPhone, with or without a case, at any angle for capturing photos, video and audio. iKlip Grip Pro features an expandable spring-loaded soft-touch rubber bracket that provides secure superior holding power. Repositioning an iPhone is as simple as expanding the brackets to release the iPhone, then re-securing it.Firm Support – the tabletop tripod
iKlip Grip Pro features a new large ergonomic handle design that is super comfortable for most hand sizes. The new larger grip is perfect for stabilizing video and capturing "blur free" photos, especially in zoom modes. The handle base also can be transformed into a compact tabletop tripod for positioning on any relatively level surface for ultra-steady media capture. The trick lies in its ingeniously designed locking mechanism – when closed and locked, iKlip Grip Pro is a handle suited for most "handler" tasks like selfies or ultra-steady video shooting on the go. But when unlocked, the handle's three legs fold out to form a firm and sturdy tabletop tripod that is ultra-secure and steady. In tripod mode, users can easily shoot steady video and photos from a single location, or use the front-facing camera for hands-free FaceTime™ video chat or live broadcasts like Facebook Live, SnapChat or Periscope productions.

Firm Extension
iKlip Grip Pro also features an integrated ultra-stable, locking 4-segment telescopic extension pole. At any time users can simply unlock the pole and extend it to their desired length, up to a max of 63 cm (24.8″). And since the pole is integrated into the design, no additional assembly is required. The pole extension is perfect for the distant "selfie", but also ideal for getting "above the crowd" for audience-less band shots, closer-than-they-appear shots and anything in between. The extender also works in tripod mode so users can position an iPhone or compact camera at the perfect distance above the tabletop.
Pivoting 360° Positioning
iKlip Grip Pro has a pivoting ball-joint attachment point that provides a full 90° angle adjustment plus 360° rotation capabilities for freely positioning an iPhone in any orientation. This allows users to get just the right angle and position for that perfect shot.
Remote Control
iKlip Grip Pro comes with an integrated yet removable Bluetooth smartphone shutter remote control that lets users wirelessly activate the shutter button in video and photo apps. A holder clip on the handle provides "one handed" thumb-activated shutter control. When using iKlip Grip Pro as a table top tripod, the shutter control easily detaches for capturing shots remotely. The Bluetooth shutter control is universally compatible with iOS 5.0 and above and can be operated up to 10 meters away.
Tripod Adapter
When the spring-loaded iPhone holder is removed from the iKlip Grip Pro, users have two additional uses – a standard UNC ¼" 20 universal tripod and handle for small digital cameras and action video cameras, and a secure grip iPhone holder that can be used on standard tripods. This is convenient for capturing stills and video with an iPhone when a more professional tripod is needed in more challenging situations, and using iKlip Grip Pro with compact action cameras or field recorders.
Pricing and availability
iKlip Grip Pro is available now from Apple Online and Retail Stores worldwide and from the IK online store for only $/€59.99 (excluding taxes).
For more information, please visit:
www.ikmultimedia.com/iklipgrippro
Find iKlip Grip Pro at an Apple Store near you:
www.ikmultimedia.com/iklipgrippro/buy
November 30, 2016, Largo, Florida – Dok Solution, LLC/Karaoke USA www.easy-doks.com https://karaokeusa.com/,  maker of the innovative award-winning line of smart chargers and karaoke systems, announced today the Karaoke GF842 Bluetooth Karaoke System, an all-in-one media player featuring a powerful 35 Watt Peak Digital Power Amplifier System, clear 7" TFT color screen, music recording, Bluetooth music playing, karaoke with 2 microphones, bright flashing LED sync party lights, digital music and video through auxiliary and A/V Input, and DVD/CDG/MP3G karaoke formats. Connect your smartphone or other device through Bluetooth to play your music wirelessly on a powerful speaker! Dok Solution/JSK/Easy-Doks will be exhibiting at the Consumer Electronics Show (CES) January 5-8, 2017 in Las Vegas, Booth #11235 LVCC Central Hall.
All-in-One Media Player 35 Watt Speaker System Comes with 300 Songs & 2 Mics
Clear Screen is Easy-to-Read from Distance — Play Bluetooth Music & Use with Big Screen TV or Home Entertainment Center for Bigger Visuals & Louder Sound
The Karaoke GF842 has an unmatched sleek design with a gorgeous TFT color screen that's easy-to-read from far away. It comes with 300 MP3G songs on a disc to get you singing karaoke out of the box and also works with all standard CDG and DVD karaoke discs and digital music through its auxiliary input that works with smartphones, tablets, gaming consoles and more — it evens lets you watch DVD movies. The Karaoke GF842 also comes with 2 microphones with individual volume controls and a handy cradle to rest and charge your smartphone or MP3 player while viewing the screen in an upright position. The karaoke system lets you sing and record music onto an SD Card in MP3 format from your favorite karaoke disc or download music and then play it back or take it with you. It also lets you view karaoke on a big screen TV or entertainment center through audio/video output for louder sound and better visuals.
Karaoke GF842 Features:
•       All-in-one media player.
•       7" TFT color screen, easy-to-read from distance.
•       35 Watt Peak Digital Power Amplifier (25W RMS) wireless and wired speaker.
•       Colorful, bright flashing LED lights sync with the beat of the music.
•       Play music from smart devices through Bluetooth.
•       Records voice and music to download onto an SD card.
•       Comes with 300 MP3G songs.
•       Compatible with MP3G, CDG, and DVD karaoke discs.
•       Includes Auxiliary Input for playing music from smartphones, tablets, gaming consoles, and MP3 players.
•       Includes audio/video outputs for playing music and video on a big screen TV or home entertainment center for better visuals and sound.
•       Includes 2 microphones with individual microphone volume controls.
•       Charges and cradles devices.
Available now for $219.99 SRP at KaraokeUSA.com at https://karaokeusa.com/display.asp?o=GF842, Target.com http://www.target.com/p/karaoke-system-usa/-/A-51885340#sn-15884485, and Amazon.com, the Karaoke GF842 comes complete with a Remote Control, 2 Microphones, 300 MP3G songs on 2 discs, Universal Cradle for smartphones and other devices, 3.5mm to RCA audio cable, RCA audio/video to RCA audio/video cable, AC adaptor: 110V/50Hz~AC 240V/60Hz, manual, and warranty card. For more information, see https://karaokeusa.com/display.asp?o=GF842 or the website: https://karaokeusa.com/.
Award-Winning Line of Karaoke & Charging Products
Based in Largo, Florida, Dok Solution/Karaoke USA is your go-to source for quick-charging devices and high powered quality karaoke systems. The Easy-Doks' DOK brand provides low-priced solutions to solve all your charging needs, from reliable smartphone charging stations and docks to travel-ready car chargers. Karaoke USA karaoke systems have won numerous awards, including Bestreviews.com "Best of the Best" at http://bestreviews.com/best-karaoke-machines, Amazon.com #1 sellers, and more. Easy-Doks and Karaoke USA products are made from the best electronic circuit boards and components available, subjected to strenuous testing — the products will last forever. For more information, see Dok Solution www.easy-doks.com or Karaoke USA https://karaokeusa.com/.
November 30, 2016 – IK Multimedia, the pioneer in analog effects modeling, is pleased to announce the release of MODO BASS®, the new breakthrough physical modeling technology that brings a completely new level of realism and playability to the world of virtual bass instruments. MODO BASS is a customizable physically modeled virtual bass instrument that recreates the sound of the electric bass and how it's played in real time – from all of the physical instrument components, the human technique of how the instrument is played, to the entire sound signal chain with effects and amplifiers.
Unlike traditional sample-based virtual instruments,
MODO BASS
utilizes modal synthesis technology and an ultra-optimized sound engine to model each string as a nonlinear resonator – the string's acoustic behavior is determined by its physical parameters as well as by the interaction of the string with fretboard, body and pick-ups of the instrument. The action of the player is then modeled as a nonlinear physical interaction with specific areas on the string surface. Then using IK's cutting edge analog modeling expertise, the amp and effects rig of the electric bass is added to the sound chain. This gives MODO BASS the ability to create hyper-realistic sound in real time.
Every electric bass sound imaginable
MODO BASS
contains a collection of 12 physically modeled iconic electric basses that span the history of bass sound in recorded music – more bass models than available in most other virtual instruments. Models include "60s P-Bass" based on an Alder body 60s era Fender Precision Bass®, "70's P-Bass" based on an Ash body Fender Precision Bass®, "70's J-Bass" based on an Alder body Fender Jazz Bass®; "Modern J-Bass" based on an Ash body Fender Jazz Bass®, "Devil Bass" based on Gibson® EB-0; "Bass Man 5" based on Music Man® StingRay 5-string; "Rick n' Bass" based on Rickenbacker® 4003; "Studio Bass" based on Yamaha® RB5; "Violin Bass" based on a Hofner® Violin Bass, "Thunder Bass" based on a Gibson® Thunderbird, "Japan Bass" based on an Ibanez® Soundgear, and "Flame Bass" based on Warwick® Streamer.Every detail of each bass has been meticulously analyzed and modeled to capture their true sonic character; the shape and type, the wood used for the body and neck construction, the hardware components, the original onboard electronics and controls – every aspect and detail has been recreated to provide the highest degree of authenticity of the original instrument. But the sounds available with MODO BASS extend far beyond the 12 modeled basses – with the available customization features, users can craft virtually every electric bass sound imaginable.
MODO BASS
is able to produce an unmatched and unlimited palette of bass sounds because everything can be customized.
Pluck, Slap or Pick – modeled playing styles
Once the bass has been selected, players can choose from 3 playing styles – pluck, slap or pick – and control parameters of each style and how they influence the sound. Adjustments can be made to the force applied to the strings, the position of the hand, the direction of the stroke, the fingers used to play the instrument and how the strings are approached, the impact of the thumb slap and the finger pull on the string and even the thickness of the pick and style of its attack. Every aspect of playing style has been modeled as a non-linear interaction with the strings to provide a dynamic, ever-changing sound output.
String Customization
IK painstakingly studied and recreated all of the factors that affect string tone and performance. Players can choose the number of strings on the bass, the construction type and material of the strings (round or flat wound), the gauge and age, plus the physical action height of above the fretboard. Each of these options contributes its own character to the output of the bass and introduces realism never before heard in a virtual instrument.
Custom pickup configuration
There are 20 iconic bass pickups from which to choose that can be freely interchanged and added to the instrument – up to 2 pickups per bass. Users can change the type of pickups used, neck or bridge single coil or humbuckers, and their physical location under the strings can be moved freely for unlimited playing and tonal variations – a feature virtually impossible in the physical world. MODO BASS also gives players the ability to mix in the sound of an under-bridge piezo pickup for added resonance and top end. Switching from Passive to Active electronics option also enables a 3-band parametric EQ to fine-tune the pickup output tone.
Customize FX and Amp choices
With MODO BASS, players have full control over the post-instrument signal path as well and get 7 bass stomp boxes and two classic bass amplifiers derived from IK's AmpliTube flagship software. Stomp box effects include an Octaver, Distortion, Chorus, Compressor, Delay, Envelope Filter or Graphic EQ. Each stomp box gives players full control over the effect applied to the signal, parameter adjustment and overall output volume into the next effect. Also available is a classic all-tube amplifier and 1×15 cab, or a solid-state model with a 4×10 cab.
Expressive control in real time
MODO BASS provides MIDI control of critical parameters that can be automated in real time. With the MIDI Control section, players control and adjust the application of vibrato, the playing style, the application of Mute technique and the amount of slide technique applied while playing.  The frequency of the vibrato, the amount of the bend, plus the amount of slide and detach noise while playing can all be controlled in real time on the fly.
Keyswitching in MODO BASS allows players to create amazingly real techniques like slides and percussive ghost notes. Users can switch on the fly between chord mode and note mode, the type of stroke used for playing, the fingers used and the method of playing, which provides the ability to completely customize the sound in real time.
Pricing and availability
MODO BASS is available now from the IK Multimedia online store for a special introductory price of $/€149.99* until December 4, 2016. After that date, MODO BASS will be $/€299.99* and a crossgrade will be available for $/€199.99 ** to qualified users.
*All prices excluding taxes.
**Any previous purchase of an IK Multimedia product with a value of $/€99.99 or more qualifies for crossgrade pricing.
For more information, please visit:
www.modobass.com
To see MODO BASS in action, watch the videos:
www.modobass.com/video
Guest post by: Pem Guerry
As the digital space evolves, new applications, services and platforms are introduced to the market each year. This multitude of digital tools have certainly proved beneficial in the workplace and at home, but because so many of these programs work independently, users often miss out on the benefits of a truly seamless digital experience.
Integrating, or combining, two or more digital services into one fluid application greatly improves efficiency, usability and the overall user experience. This can be seen in the most robust e-signature integration—where a company combines a third party e-signature service with its own user platform for a swift signing process.
E-signature integration isn't new to the digital conversation, but the technology behind these integrations has continued to improve—enabling you to offer a completely seamless signing experience for your clients.
API Integration
The most effective way to integrate e-signatures is through an application programming interface (API), which acts as a bridge between multiple applications, allowing you to manage them from a single platform.
The catch is looking for the degree of integration that an e-signature service can provide. There's a difference between simply connecting two software workflows together and building a truly cohesive, integrated experience for signers. Most e-signature services will be able to provide a rudimentary-level integration where users can flow from one digital service, like a CRM portal, to an e-signature platform—an automatic connection from "Point A" to "Point B."
Far fewer are able to provide a true private-label integration—where it's virtually impossible for a user to tell that there are two technology engines behind their digital workflow. However, some technology providers and development resources have capabilities that allow you to customize an e-signature dashboard to match your own user interface with the same colors, fonts, logos, navigation menu and more. Because the end user does not have to switch back and forth between your site and an e-signature site, it's a transparent process for him. This allows you to appear as the only source your clients must go through to submit approval, providing him with a smooth and easy signing experience.
Why does this level of detail matter? Why not simply take users from Point A to Point B? Two primary reasons:
Client Trust
Client trust is a top priority – especially for members of highly regulated, high-stakes industries such as financial services, real estate and healthcare. Your clients are familiar with your brand, have had positive experiences using your software and have grown to trust you.
So think about how they'll feel if they're suddenly shuffled to an outsider for a portion of a transaction. For a homebuyer about to sign a real estate contract worth hundreds of thousands of dollars, going from the lender's original website to a third party e-signature site could suddenly raise suspicion and cause hesitation. An integrated approach gives users a single, consistent and secure platform throughout the entire process.
Brand Retention
In a world full of competition, creating a memorable brand—including company personality, logos, slogans and more—is key if you want to stand out in consumers' minds. E-signature integration contributes to brand retention and exposure by eliminating third party branding and keeping your company name at the center of the signing process.
When searching for an e-signature service, make sure that you're not leaving the aesthetics out of the conversation. With a cohesive, easy-to-use platform, your clients will complete seamless transactions and have more positive encounters with your company, furthering their loyalty to your brand.
###
Pem Guerry is the Executive Vice President at SIGNiX, a digital signature solutions provider that makes signing documents online safe, secure, and legal for any business. SIGNiX offers the only independently verifiable, cloud-based digital signature solution, which combines workflow convenience with superior security. Learn more about what makes SIGNiX different at www.signix.com.
Raleigh, NC- November 2nd, 2016 – The Sixth Flag, Inc. today announced that its Desktop-As-A-Service was named one of the best mobile products of year in the 15th annual Mobile Star Awards™ program, hosted by the mobile technology directory and news site MobileVillage.com.
The Sixth Flag, a Raleigh, North Carolina-based Desktop-As-a-Service firm for global teams and organizations in need of Remote Desktop Management solutions, won the Rising Star Award in the Mobile Remote Desktop/VPN category. The only two other winners in this category are VMWare and Citrix, two of the leading DaaS market providers.
"Recognition of The Sixth Flag as Rising Star in DaaS reflects our commitment to continuously improve our offering to get to the top. We identified demand in the mobile desktop marketplace for simple, secure and easy to manage virtual desktops.  Today, with the increasing security challenges faced by enterprises globally, we are confident that our solution addresses these organization's most immediate needs, at a very competitive price," said Pete Kofod, founder of The Sixth Flag, Inc.
Earlier this year, The Sixth Flag reported mentions as Representative Vendor in four key Gartner reports. The Sixth Flag was specifically recognized for its Desktop-as-a-Service as a true cloud- based solution in the Gartner Cool Vendor in Endpoint Computing report. The Gartner report states "products that require no special software on the endpoint and are OS-neutral are especially better in that they can enable CYOD and BYOD — and effectively allow users to pick the device of their choice." By using standard web browsers, The Sixth Flag (TSF) actively supports growing organizational mandates for BYOD.  Furthermore, TSF's patent-pending watermarking technology known as dewdrop.tsf offers strong protection for organizations concerned about the loss of intellectual property.
The ability to securely deliver Windows(tm)-based applications to a distributed and dynamic workforce continues to challenge technology leaders.  According to Gartner, technology leaders should "plan to provide Win32 applications virtually or remotely in a container to users, or as part of DaaS to enable more agile management and diversity for user endpoint devices."  Pete Kofod agrees with this assertion and states, "the ability to confidently and securely deliver legacy applications to remote users is a recurring problem facing our customers."
Since its debut, The Sixth Flag has been transforming DaaS with its award-winning solution. Easy to integrate and deploy, the company's clients have reported great results in delivering legacy applications to remote users where uncompromised performance, global availability and ground-breaking security is paramount.
About The Sixth Flag, Inc.
The Sixth Flag Inc, is a Raleigh, North Carolina-based  Workspace-As-a-Service firm for global teams and organizations in need of Remote Desktop Management solutions.  Launched in 2015, TSF provides a web-based, cost effective and secure throw away desktop for today's global, mobile teams. Its cloud-based, HTML-rendered Workspace-as-a-Service requires no dedicated hardware, thereby eliminating the need for organizations to spend on capital outlay. With nothing more than a browser, users can access their corporate desktop from anywhere in the world, whether from a laptop, desktop, or tablet.  Because user data is not stored on the local device, loss of a device does not represent compromise of sensitive organizational data. For more information, visit www.thesixthflag.com
About MobileVillage / PDA Inc.
Founded in 1993 as PDA Inc., MobileVillage® is a market and solution development company dedicated to advancing mobile technology in a wide range of industries. MobileVillage fosters education and alliances through news, an online directory, the annual Mobile Star Awards™ program, events listings, partnerships, and "Best of Breed" mobile solutions.
Guest Post by Andrea Woroch
For gadget heads and Apple fans, the wait is over. The much-anticipated press event held by Apple every year is scheduled forSeptember 7, at which the company is expected to unveil new iPhones and possibly new MacBook Pros and the Apple Watch 2.
While early adopters are likely making plans to line up at the nearest Apple store, the average consumer would rather not pay full price for the latest-and-greatest gadget. To help reduce the cost of your next smartphone upgrade or replacement, follow these seven tips.
Check competitor offers.
Whenever Apple releases their newest iPhone and other devices, competitors often feel the burn with a drop in sales and offer discounts in an attempt to grab attention away from Apple products. In the past, we've seen retailers like Walmart and Best Buy as well as wireless carriers such as Verizon and AT&T slash prices on Samsung, LG, Motorola and other Android devices. Keep your eyes peeled for similar deals this year!
Save big on previous models.
With the arrival of the iPhone 7, prices of previous-generation iPhones typically drop by as much as $150. Since the design and functional differences between the iPhone 6 and iPhone 7 are reportedly minimal, buying a previous-generation iPhone at a reduced rate is hardly a compromise. Same goes for Android devices: the Samsung Galaxy S6 was offered for just $1 with a two-year contract in April of this year, ahead of the S7 release.
Search for refurbished.
One of the best ways to save on any smartphone is to search for deals on previously-owned and certified options across brands and carriers including Apple, Samsung, AT&T or Verizon to save 20% to 40%. Even sites like Overstock offer certified-refurbished phones. For example, a refurbished iPhone 5s Unlocked GSM starts at $381.99, compared to $450 for a new iPhone 5s from Apple.
Wait it out.
Jumping on the latest release of any new gadgets means you're going to pay a premium. Wait for deals to come out later in the year and mark your calendar for Cyber Monday, the one day every year that Apple releases deals on their popular gadgets. Last year, for example, Best Buy offered the iPhone 6s for $99.99 with a two-year activation with Verizon during Cyber Week, a $100 price drop from when the phone was released in September.
Repair first.
If you're considering upgrading or buying a new phone because of a faulty mechanism or cracked screen, consider repairing it first before shelling out big bucks for a new one. Common issues such as cracked screens, broken charging docks and diminished battery life can be fixed for low fees at sites like RapidRepair.com, saving you hundreds of dollars.
Unload your old device.
Once you buy your upgrade or new device, think about what to do with the old one. Sites like Gazelle.com pay surprisingly well for a number of phone models. For instance, a quick search revealed that they offer $168 for an unlocked iPhone 6S 64GB in good condition and $45 of a Samsung Galaxy Tab 3 10.1 tablet. Otherwise, Apple offers their own trade-in program, while retailers like Walmart and Best Buy are also getting in on the action.
Buy extras online.
Spending on a new smartphone doesn't end with the device. You'll likely buy a case, screen protector, additional chargers or even upgraded headphones (especially if the iPhone 7 doesn't have a headphone jack, as rumored). Before loading up with these extras from a traditional retailer or your wireless carrier, know that most stores mark up mobile accessories by up to 60%. Instead, save big by shopping for these accessories online at sites like Amazon or AccessoryGeeks, and search for coupons before checkout. For example, deals' site CouponSherpa.com recently featured several Amazon promo codes for $4 to $7.50 off popular iPhone accessories.
Keep an emergency smartphone stash.
30% of smartphone users admit to breaking their device by dropping it, while others cite irreparable water damage. Though Apple's new upgrade program includes coverage for up to two incidents of accidental damage, the best insurance comes in the form of an emergency fund. Set aside a few hundred dollars in a separate account to cover the full cost of replacing your device.
Feel free to share "iPhone 7 Release: How to Save Money on Smartphones" with your audience, giving proper attribution to the source.
###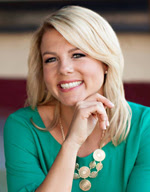 Andrea Woroch is a money-saving expert who transforms everyday consumers into savvy shoppers by sharing smart spending tips and personal finance advice. As a sought-after media source, she has been featured among such top news outlets as Good Morning America, Today, CNN, Dr. OZ, New York Times, MONEY Magazine, Consumer Reports, Forbesand many more. In addition, Andrea's stories have been published among leading publications and sites such as Yahoo!, AOL Daily Finance, CNN Money, Huffington Post, LearnVest and New York Daily News. Check out Andrea's demo reel or visit her website at AndreaWoroch.com for more information about booking an interview or requesting an original written article. You can also follow her on Twitter or Facebook for daily money tips.
Categories:
Contributed Articles
Andrea Woroch, Android, Apple, budget, frugal solutions, frugality, Galaxy 7, iPhone, iPhone 7, money, money saving, Samsung, Samsung Galaxy