Posts Tagged 'films'
January 18, 2017
Comments off
By Ken Hess
I'm a filmmaker, writer, iPhoneographer, i-Device videographer, and I won't transition to the iPhone 7 or any device that doesn't have an input jack that can be used for microphones. I doubt other such filmmakers will either. We have to have a way to get synchronized sound into the videos that we're making. Bluetooth speakers are not really all that great and I don't expect any Bluetooth microphones to be great either. Bluetooth also consumes a lot of power. It just isn't a workable solution. Apple will likely lose a significant number of customers who make films and podcasts using iPods, iPads, and iPhones. I leave my iPad 4 connected to a tripod and a microphone constantly for quick access to creating video for reviews, news, and interviews. The new iPhones will have no such place in my repertoire.
The decision to remove the 3.5mm input jack is a very poorly conceived idea. I'm not sure that Apple really gained anything by doing so, except perhaps more revenue from their "Airpods." Airpods are very expensive ($159.00) Bluetooth earbuds that will be easily lost or stolen. Apple does however, still supply a set of earbuds (Lightning connector) at no extra charge (A $30.00 value).
Filmmakers need to be able to connect a microphone and to connect earbuds or headphones to listen to sound. There are, of course, converter cables that one can use to allow 3.5mm access, but I haven't tried one with an iPhone 7 yet to test how good they are. My daughter has an iPhone 7 and I will make that test soon and post when it's complete. I have several 3.5mm jack microphones that I can use to test the cable. I purchased this adapter/converter to test, but haven't had the time yet with her iPhone 7 to try it out.
I hope that some third party, perhaps via Kickstarter or Indiegogo, creates a good solution for iPhone 7s. I see projects like Tangerine not happening on this device and it's unfortunate because the camera is so nice.
Note to filmmakers: You can still buy iPhone 5 and 6 models at reasonable prices, have great cameras, and have the 3.5mm jack at your disposal.
If I ever upgrade to something newer than my iPhone 5, I'm keeping the 5 for making films exclusively. The iPhone 5 has the right size, the 3.5mm jack, and I've invested enough in accessories to make keeping it a good idea. I wish it had more than 16GB of space or was upgradeable. Unfortunately, Apple doesn't give us the option.
Thanks Apple, for your inflexibility, non-upgradeability, and no 3.5mm jack.
April 21, 2015
Comments off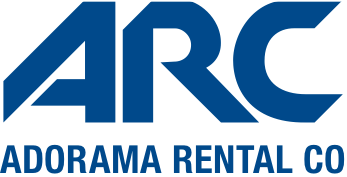 New York, NY – April 21, 2015 – Adorama Rental Co (ARC), the industry source for professional cinematographers, videographers and photographers, is sponsoring and hosting a number of Tribeca Film Festival activities, taking place from April 15th through 26th. Events include sponsoring Tribeca Talks Master Class: The Producers, as well as hosting a day at The Lincoln Black Label Filmmaker's Lounge at Spring Studio's on April 22nd, where ARC along with Sony will be presenting the Sony FS7 4K camera. In addition to sponsoring a number of festival events, ARC will be supplying all equipment to power the live stream of all Tribeca events, including classes, panel discussions and much more.

Supporting the Indie Filmmaking Community in the Lincoln Black Label Filmmaker's Lounge – Plus, See the Sony FS7!
On April 22nd, ARC is inviting all filmmakers participating in the festival to the Lincoln Black Label Filmmaker's Lounge, which will be hosted in Spring Studios where the main festivities will take place. All who attend will have the opportunity to sit back and relax while networking with peers.

Also featured at the ARC day at the Lincoln Black Label Filmmaker's Lounge will be the Sony FS7 4K camera, to be demoed by Sony's own Juan Martinez. Specifically designed with independent filmmakers in mind, the FS7 is ideal for documentaries, indie features, reality TV and more, with its handheld form-factor and stunning 4K image quality.

ARC Drives Tribeca Film Fest Live Stream
A New York City staple when it comes to the best gear for filmmakers big and small, ARC is providing all of the equipment to stream Tribeca Film Fest events, classes, panel discussions and more over the internet as well as for archiving purposes. Visit the Tribeca Film Festival website between April 15th and April 26th to be a part of all the festival action.

Tribeca Talks Master Class: The Producers
Showing support for the indie filmmaking community, ARC also sponsored the free-to-attend Tribeca Talks Master Class: The Producers on April 16th, which featured a panel discussion on the trials and tribulations independent producers today face, as well as the lessons learned throughout each unique experience. Moderated by The Hollywood Reporter's Tatiana Seigel, the panel included:

Matt Parker ("Beasts of the Southern Wild")
Olivia Wilde ("Meadowland")
Carly Hugo ("Bachelorette")
Alex Orlovsky ("Blue Valentine")

View the complete Tribeca Film Festival schedule here for a look at all of the events going on.

About Adorama Rental Co
Adorama Rental Co has been in business since 1988 and has become the ultimate industry source for professional cinematographers, videographers and photographers. ARC rents and supports a full range of still and motion cameras, including lenses and accessories, lighting and grip equipment. It is a "one-stop" destination for every kind of shoot, carrying the most comprehensive list of DSLRs, digital backs, video and digital cinema cameras, strobes and continuous lights, at rates that make sense. Adorama Rental Co (ARC) is a division of Adorama, one of the world's largest photography, video, imaging and electronics retailers. Visit Adorama Rental Co (ARC) at www.adoramarentals.com.
If you haven't heard of crowdfunding by now, it's not too late. Even if you have heard of it, you might not really understand it. The Ultimate Guide to Crowdfunding is your one-stop source for a lot of information on crowdfunding, successful crowdfunding projects, and the best sources/sites for crowdfunding. The Ultimate Guide to Crowdfunding is an infographic that has hyperlinks to more information about each topic, each source, and each story behind it.
At the top of the infographic, there are links for finding out exactly what crowdfunding is and an analysis of whether it's right for your business.
On the infographic, you also have a profile of 14 of the top crowdfunding sites with an associated review and a success story.
One thing to note about crowdfunding is that you have to be motivated to raise your funds. It's not a "set it and forget it" type of thing. And I want to warn you, the results in the success stories are not typical. They are big success stories. For all the projects that get funding, thousands more do not.
Kickstarter, for example, might be the biggest name out there, but in my opinion, it's the worst of the lot because of its 'all or nothing' funding scheme. Again, in my opinion, Indiegogo is a much better site for funding those types of projects. I've seen too many good projects go unfunded on Kickstarter that would have benefitted from Indiegogo's partial funding successes.
In other words, if you setup a $50,000 campaign on Kickstarter and you receive $49,999, you get $0. With Indiegogo, you get $49,999 or however much your contributors pledged toward your campaign. There's also the problem of non-payment on some of these platforms. Some, like Kickstarter, take the pledges and hold them in escrow until the end of the campaign.
I have yet to use a crowdfunding site for any of my projects, although I'm pondering doing so within the next few months. I have contributed to a number of successful and unsuccessful campaigns on Kickstarter and on Indiegogo.
To setup a crowdfunded project, you have to offer your contributors 'perks.' Perks are tokens of your appreciation and incentives for people to contribute to your project. I usually don't take the perks because I want the artists to receive all the funds I send them without strings and I don't want them hassled with having to worry about perks when they should focus their energies on the projects that I'm funding.
Crowdfunding can be a great way to get your ideas off the ground, but remember that your contributors will hold you accountable for their earned perks and the project itself, so you'd better be prepared to deliver.
Generally, there's no payback associated with crowdfunding, although I haven't checked out all 14 of the sites listed on the infographic. The payback is the project. People like to contribute to something that's bigger than themselves. Some people, like myself, like to contribute to artists and filmmakers to see just what's possible through donations. It gives me the power to help people realize their dreams that otherwise they might not have the opportunity to do so.
If I ever win the lottery, I will set aside a portion of the money for artistic projects and endowments. I think that there's no greater achievement in this world than to create. Whether it's a mural in the 'hood' or a feature-length film, I want to see it happen.
But, this isn't about me. It's about the projects and their creators. Crowdfunding is an excellent way to put something into action. If you have the money, go to some of the listed sites, pick some projects, select your perks (if you want them), and fund some hope. If you, on the other hand, are someone who has a project in mind that crowdfunding is a fit for, sign up on one of the sites that's appropriate for your project and get busy.
Remember that the perks you offer can be very small, such as mention on a website as a contributor. But, as the amount of contribution rises, so do the perk values. Some people offer all expenses paid trips to large contributors, special privileges to the project, part ownership, or some other creative perk. While this is not a review of one particular site/system over another, crowdfunding is a thing and it's a good thing.
Your mission, should you choose to accept it, is to sign up, log on, create your campaign, develop your perks, and get busy on that project. And one of the ancillary requirements of your campaigns is that you let me know about them. No, I'm not kidding. I'll even help fund some of them.
I'd like to thank Choice Loans for sharing this infographic.
Categories:
Articles
Arts, business funding, crowdfunding, films, funding, independent films, indie films, indiegogo, Kickstarter, loans, perks